FEMA Accidentally Tweeted A 1-800 Sex Hotline Instead Of A Hurricane Relief Phone Number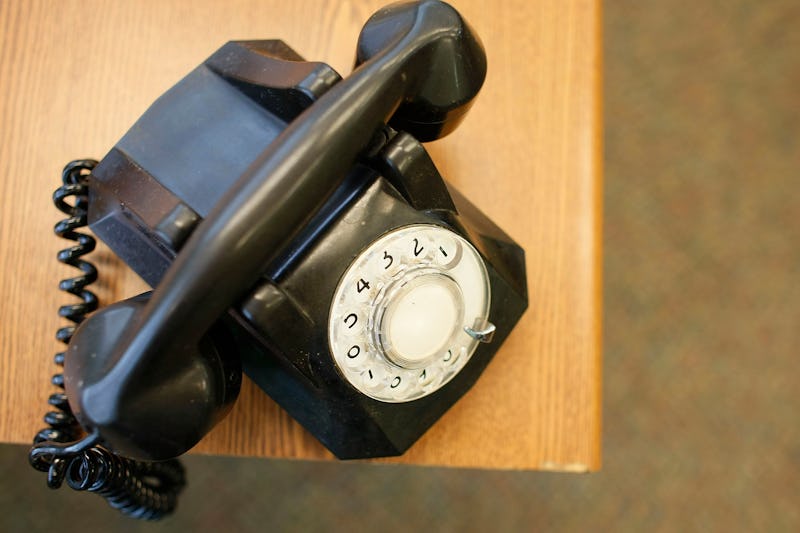 Joe Raedle/Getty Images News/Getty Images
When Floridians who are still grappling with the aftermath of Hurricane Irma called a phone number from FEMA hoping to get disaster relief for their damaged homes, they may have instead found themselves on the receiving end of a phone sex hotline.
The Federal Emergency Management Agency (FEMA), an agency of the Department of Homeland Security that organizes disaster relief efforts, mistakenly posted on Twitter what they believed to be the phone number of its Operation Blue Roof program, which provides "temporary covering of blue plastic sheeting to roofs help minimize any further damage to property before permanent repairs can be made." However, instead of posting the 888 area code, FEMA accidentally switched it to 800, which is the phone number for "America's hottest talk line," according to the Miami Herald.
"Guys, hot ladies are waiting to talk to you. Press 1 to connect," the voice on the line reportedly told callers when they dialed 1-800-ROOF-BLU, the phone number originally posted by FEMA.
The original tweet has since been deleted and FEMA then posted the correct phone number, but has not commented on the error.
Earlier in September, Hurricane Irma slammed into Florida as a Category 4 hurricane and left as a powerful tropical storm, while around 6 million residents were forced to evacuate the state. Irma led to at least 61 deaths in the U.S., flooding cities including Jacksonville, and left more than a million homes and businesses without power in South Florida. While Key West remained generally unscathed compared to the rest of the state, the city was left without power, a proper water supply, and a working sewage system. Meanwhile, only 10 percent of homes in Florida Keys escaped without any major damage, and 25 percent of homes were destroyed, according to FEMA.
There are still plenty of ways you can help with Hurricane Irma recovery efforts. After the powerful Category 5 hurricane ravaged Florida, Cuba, and islands in the Caribbean, assistance was deployed by donating money through the American Red Cross, volunteering to rebuild homes destroyed by the storm through Habitat For Humanity, and even offering up homes to displaced residents through Airbnb. Non-profits have also started raising money, organizing relief supplies, and delivering food for the people impacted by Irma.
The Operation Blue Roof program allows Florida residents to continue living in their homes, instead of shelling out money for temporary housing or hotels. While homeowners recuperate from the storm, Operation Blue Roof can help protect property for up to 30 days and is offered to "homeowners with houses that have less than 50 percent structural damage", according to the website. Blue sheeting is installed through strips of wood and attached with nails or screws. The service also offers to repair metal roofs and mobile homes depending on the structural damage.
"The first temporary roof installation is a significant milestone for people impacted by Hurricane Irma," said Col. Jason Kirk, district commander for FEMA in a statement. "The blue covers are a tangible sign to the community that ensuring their safety, security, and peace of mind is our top priority."
The Operation Blue Roof program is available to primary homeowners in Broward, Charlotte, Collier, DeSoto, Glades, Hardee, Hendry, Highlands, Hillsborough, Lee, Manatee, Miami-Dade, Monroe, Palm Beach, Pinellas, Polk, and Sarasota counties, according to the Operation Blue website.
On Monday, FEMA also opened an office in Miami-Dade county to help hurricane victims fill out paperwork for disaster relief. According to The Real Deal, a real estate website, there are currently around 20,000 federal flood insurance claims in Florida. Damage from Irma could also result in several billion dollars in flood damage claims.