The History Of Flight Attendant Uniforms Will Make You Question Everything You Know About Travel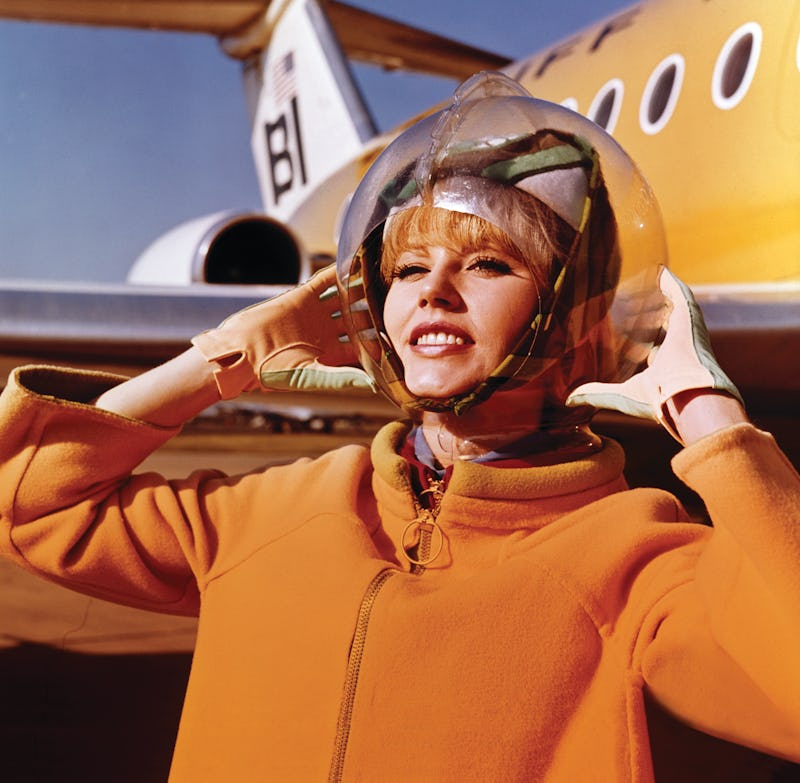 SFO Museum
If you've ever been on a flight, then you've definitely come across a flight attendant or two, in all their pristine-blazer and perfectly-hairsprayed-bun glory. But those sharp suits they wear haven't always been the norm, and the history of stewardess uniforms is a long and winding one. Just like how once they used to serve meals on fine china and cut charcuterie for cigar smoking passengers, their uniforms have changed just as much as the times.
Not only have they changed across the decades but also across campaigns, where marketing themes thought of new ways to lure businessmen away from train travel and onto their window-seat flights. And a constant carrot at the end of the stick, let's call it, was the women on board. Because of that, hostess uniforms often times mirrored not only the decades they've been worn, but the image and attitude towards women in that particular time.
From the 1930's trend of hiring levelheaded small town girls to advertising in the '50s that featured potential wives-to-be teaching you how to buckle your seat, to the uniforms getting sexier in the '70s with micro minis and go-go boots, it's been a wild ride for flight attendants. Ahead is the history of stewardess uniforms — the good, the bad, and the absolute cringey.