FX's 'Christmas Carol' Cast Is Stacked With Recognizable Faces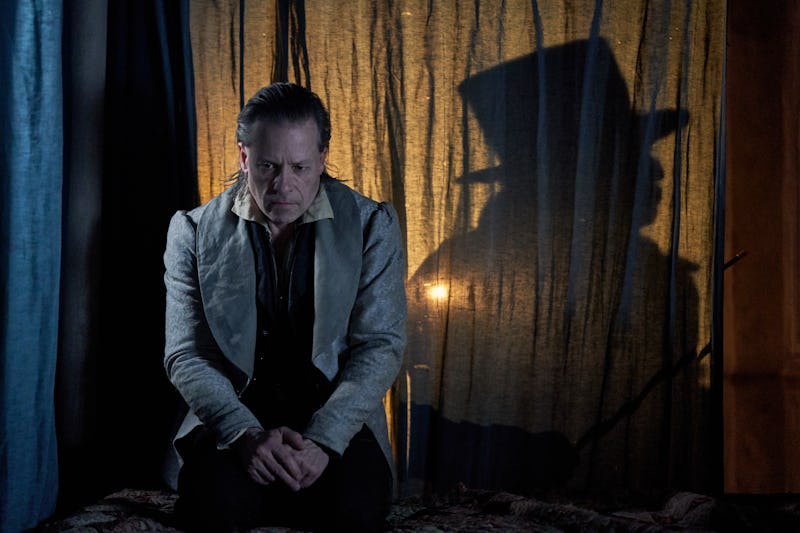 Robert Viglasky/FX
While Charles Dickens may have written literary classics like A Tale of Two Cities and Great Expectations, it's his novella, A Christmas Carol, that has arguably proved the most influential. This slim holiday story has been adapted numerous times on film — one with The Muppets — the latest of which is by Peaky Blinders creator Steven Knight for FX. This TV movie airs on Thursday, Dec. 19 and stars Guy Pearce as the infamous Ebenezer Scrooge. FX's A Christmas Carol cast features other familiar faces, too.
The series will air both on BBC One in the U.K. and FX here in the States. Although the film is produced by Tom Hardy, among others, the Mad Max: Fury Road actor likely won't make an appearance. Guy Pearce, Joe Alwyn, and Andy Serkis do, however, alongside lesser-known actors like Vinette Robinson, Jason Flemyng, and Emma Caraman. And this version of A Christmas Carol looks like a worthy adaptation of the Dickensian story.
"It's a timeless classic, and Scrooge has survived all these years for a reason," Knight told the Express at the premiere. "But I think that when Dickens was writing certain things he could really deal with because of the sensibilities of the time. So what I did was go through the credits with the story sort of forensically looking for things that maybe were implied and suggested and those that could start to lead to an explanation of why Scrooge is like he is."
The result looks like a creative and spooky Christmas movie with a stellar cast. God bless them, every one!