Gal Gadot's Anecdote About Getting Rejected From A Major Role Is A Lesson In Persistence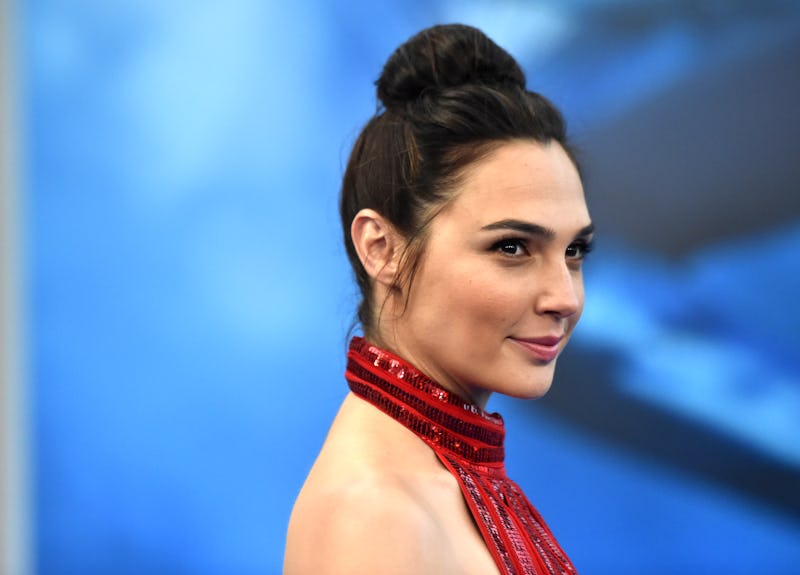 Frazer Harrison/Getty Images Entertainment/Getty Images
Gal Gadot may be having one of the most biggest years of her career, but it's easy to forget that not too long ago, she was still struggling to stomach the sea of rejection that comes with working in Hollywood. So much so, in fact, that when Gadot was almost cast in Mad Max: Fury Road, and then lost the part to Charlize Theron, she considered quitting altogether — which, in retrospect, makes her role in Wonder Woman one hell of a success story. Gadot was mere days away from giving up on her dreams before earning a spot in one of the most immediately historic movies in recent memory. Talk about a complete 180.
During an interview on The Hollywood Reporter's Awards Chatter podcast, Gadot explained that despite a recurring role in the Fast & Furious franchise, it was difficult for her to land a breakthrough. "I had so many almosts for big, great things, but I was never big enough of a name," she told the outlet. "It was always me and 'the big name." And for her, those missed opportunities came with high stakes: Each audition required her, her husband, and her young daughter to commute from Israel to Hollywood (which, by the way, is about a 15-hour flight).
Eventually, it began to take its toll. Gadot continued,
"It just came to a point where I was like, 'I don't want to do this to my family. If it's not going to work, why push it?' I was on the verge of quitting everything and just going back to Israel."
But then, just a week before she was scheduled to make her final return to Israel, Warner Bros. asked her to audition for a "secret project" which, as fans can guess, was last year's Batman v. Superman: Dawn of Justice — the precursor to her starring turn in Wonder Woman. She went, read for director Zack Snyder, flew home to Israel, then received a callback to do a camera test with Ben Affleck, and the rest, as they say, is history.
That film, of course, did well financially, but was critically derided. One year later, Wonder Woman put that movie to shame. In the three months since its release, it's raked in glowing reviews, broken numerous box office records, and nabbed rank as one of the top five highest grossing superhero movies ever in the U.S., beating out Batman, Superman, and the whole damn Suicide Squad.
For as much as there is to be said about timing, Gadot proves that patience, persistence, and talent can still get you a long way. It would be naive to say that everything always works out in the end, but Gadot's story is one hell of a reason to keep trying.