Here's What To Know About The Guy The 'Game Of Thrones' Prequel Cast As Its Leading Man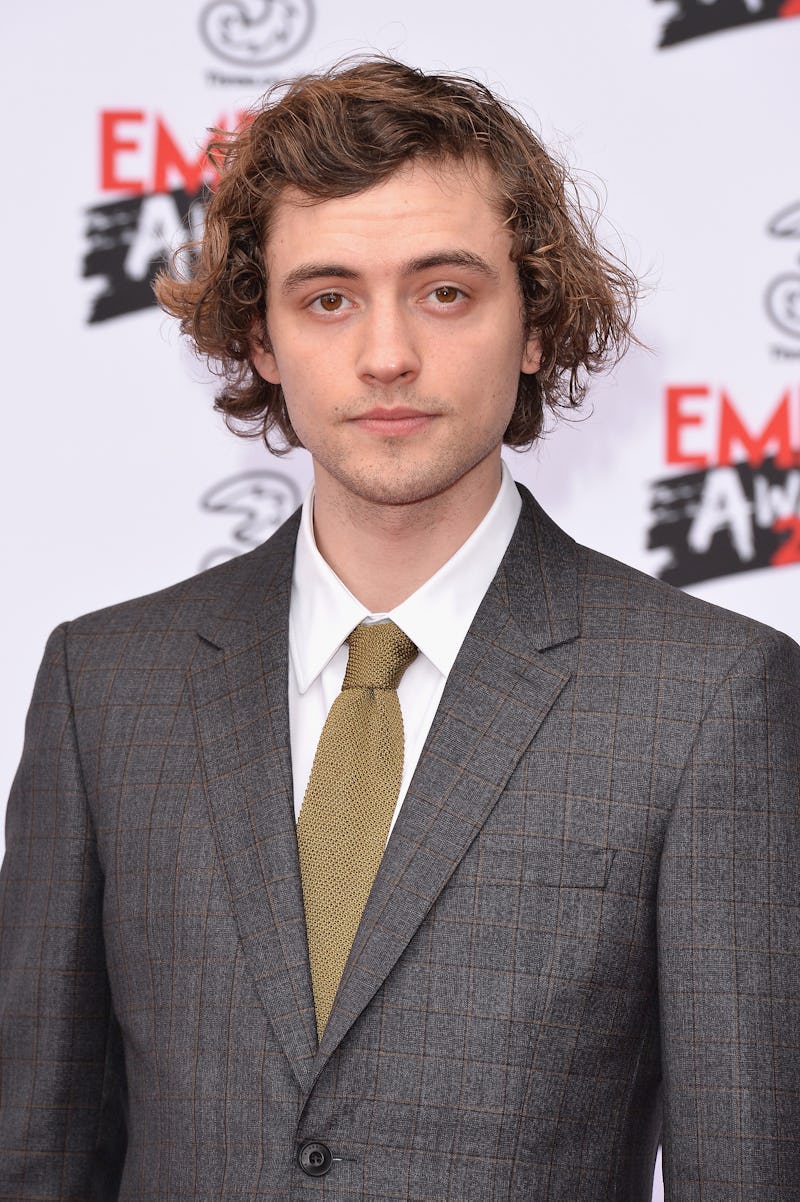 Jeff Spicer/Getty Images Entertainment/Getty Images
Move over Jon Snow, there's a new guy in Westeros who's bound to get Game of Thrones fans excited. After finding its George R.R. Martin approved title, The Longest Night, the Game Of Thrones prequel found its leading man in Josh Whitehouse. According to Deadline, Whitehouse will star alongside Naomi Watts in the Game of Thrones prequel. No surprise, Whitehouse's GoT prequel character is also a mystery to fans, even if the British actor who plays him won't be for much longer.
After George R.R. Martin confirmed the prequel's title and Watts' casting on his blog on Tuesday, he teased that more casting news would be coming. And it did, just hours later it was announced Whitehouse was cast as The Long Night's lead. At the time of publication, neither HBO or Martin had confirmed the news.
Whitehouse is best known for his role on the PBS Masterpiece series Poldark, which focuses on a soldier who returns home to England after the Revolutionary War. Whitehouse played lovesick Lieutenant Hugh Armitage in Seasons 3 and 4 of the period drama. According to Whitehouse's IMDb, the face of the Mr. Burberry perfume will next appear in a musical remake of the 1983 movie Valley Girl, reprising the role of Randy, which was originally played by Nicolas Cage, and The Happy Worker, an existential fairytale about a community of diggers.
As for when fans will see Whitehouse in Westeros, that likely won't be until 2020. As of now, there aren't many details about who Whitehouse will be playing on the series, but that hasn't stopped fans from making guesses. "Josh Whitehouse—freshly cast in the #GameOfThrones prequel—is almost *certainly* a Stark/Northerner," Vanity Fair senior writer Joanna Robinson tweeted, before adding that she'd like to see Whitehouse sing on the show as well. And after watching this video, others might be hoping he will, too.
While a Game Of Thrones fan Twitter, @thronesfacts, wondered whether Whitehouse could be playing characters that should sound familiar to GoT fans: Azor Ahai, Bran the Builder, and Lann the Clever, the legendary hero that founded House Lannister.
No description or name has been given for Whitehouse's character, but Watts is reportedly playing "a charismatic socialite hiding a dark secret" that already has some wondering whether she has connections to the Lannisters or Targaryens, especially since Martin is releasing a new book, Fire & Blood, which takes a deep dive into the Targaryen's history.
In a blog post from Oct. 30, Martin wrote that this book will have connections to the five possible Game of Thrones projects that are in the works. No word, if this new Martin book could connect back to The Longest Night. What is known about the upcoming prequel, written by Jane Goldman, is that it takes place thousands of years before the events of Game Of Thrones and "chronicles the world's descent from the golden Age of Heroes into its darkest hour," according to HBO's synopsis of the series.
It will take place when the White Walkers were first introduced, waging a war in Westeros that eventually cast it in darkness. And HBO promises this prequel will delve into "the horrifying secrets of Westeros's history to the true origin of the white walkers, the mysteries of the east, to the Starks of legend," letting fans know it's a story they've yet to hear. As to how Whitehouse will fit into this new story, that's anyone's guess for now, but knowing Game Of Thrones fans they won't mind spending the next year or so guessing.