'Get Out' Has A Ton Of MTV Movie & TV Award Noms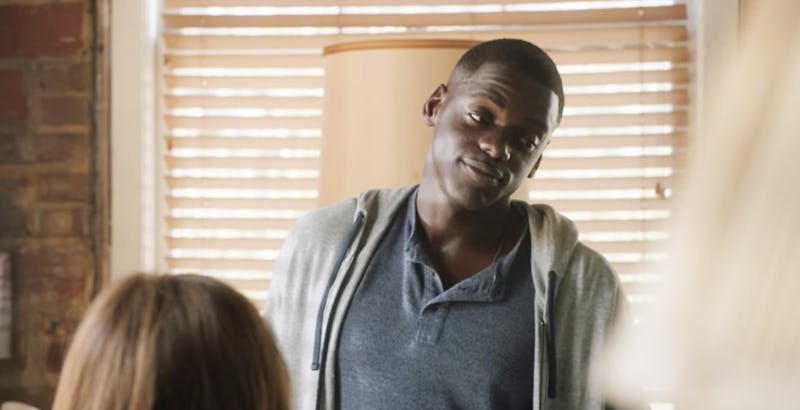 Universal Pictures
Jordan Peele's critically acclaimed horror comedy, Get Out has totally dominated the 2017 MTV Movie & TV Award nominations, leading the pack with a whopping six nods in total. That's no normal feat for a horror film, especially one of Get Out's nature. In my opinion, Get Out certainly deserves all of the accolades in the world for shedding light on a touchy subject, in a manner that keeps people engaged and hopefully helps them understand the plight of Black Americans in today's society.
The film, written, produced and directed by Peele was, no doubt, one of the best movies of the year. Despite being billed as a horror flick, Get Out was also seamlessly humorous, and, more importantly, thought-provoking, as it openly tackled the ongoing issue of blatant racism in America. Through the genius of Peele, who I initially boxed into only sketch comedy, the film easily managed to evoke an interesting range of emotions inside of me. It was frightening, enraging, and awakening all in one.
In his directorial debut, Peele unleashed a major political statement about modern-day racism in an entertaining and rather untraditional manner — while keeping the audience intrigued every step of the way. The recognition of Get Out during this award season is most important as far as the entertainment industry is concerned, particularly in light of the #OscarsSoWhite controversy of recent years.
As far as the actual noms go, Get Out was acknowledged for the most prestigious category of the night, Movie of the Year, which it is more than worthy of winning. It's stacked up against Beauty and the Beast, Logan, Rogue One: A Star Wars Story, and The Edge of Seventeen as contenders. The film's lead actor, Daniel Kaluuya, snagged the nom for Best Actor, while co-star Allison Williams is up for Best Villain, and Lil Rel Howery for Best Comedic Performance.
Kaluuya and Howery are also up for Best Duo, but perhaps my absolute favorite category among Get Out's many MTV Award nods would have to be Best Fight Against The System, which it should, without a doubt, have no problem winning. The Best Fight Against The System category, once known simply as the "Best Fight," has been reimagined by MTV to reflect the current state of our country and focuses on TV shows and movies that follow efforts to fight back against oppression and societal issues.
Get Out has not only managed to expose the system and point out the systemic racism that continues to exist in America. It also reminds us all that, although society may make us feel that the battle has been won, racial issues are still very prevalent in this world and "staying woke" is the only way to restore the balance. For that, Get Out wins this category race hands down, in my opinion.
I can't wait to see how many statues Get Out manages to take home on May 7. It was certainly the movie that everyone needed to see this year and one that deserves to take it all.