Get the Best Workout Ever With These 11 Affordable Fitness Finds from Walmart.com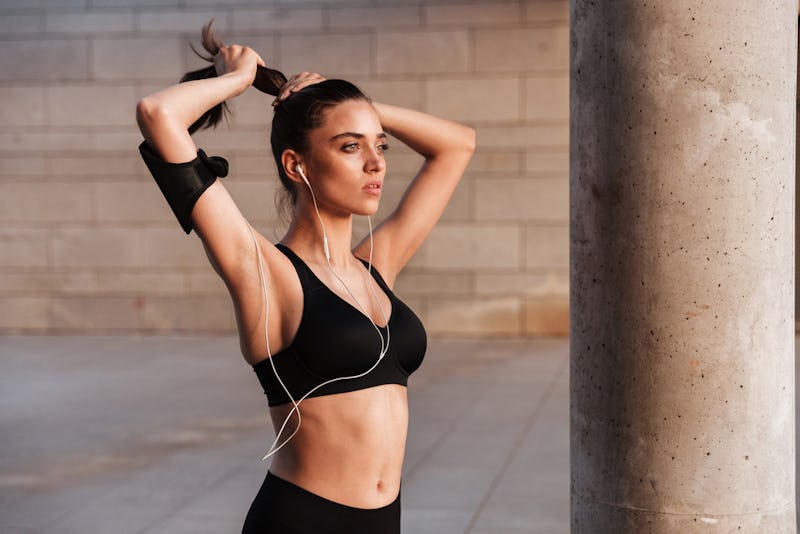 Dean Drobot/Shutterstock
Getting a killer workout doesn't have to cut out a fraction of your weekly spending budget, because let's face it—there are plenty of more exciting things to spend that hard-earned salary on (hello: shoes, fancy coffees, beauty products, amazing meals, ice cream)! Lucky for us, Walmart.com is making working out on a budget that much easier by offering a far-reaching selection of fitness gear to assist and improve our solo workouts. From belts that hold all of our belongings while we run, to the best cheap workout clothing that doubles as everyday-wear and trampolines that literally tell us how many calories we've burned, Walmart.com is making all of our at home workout dreams come true. They even have the DVD version for one of NYC's most coveted studio workouts. Who needs a trainer, anyways?
Whether you're the woman who likes a long meditative run after a productive day at work, or the woman who opts for a good 'ol DIY living room workout, there are plenty of tools from Walmart.com that can help enhance your performance and move you closer to your overall fitness goals. Browse a few of the best fitness finds from Walmart.com below!
Keep Your Belongings Close By On Your Next Run With This Belt
Get Sweaty (And Toned!) With These Wraps
Bustle may receive a portion of sales from products purchased from this article, which was created independently from Bustle's editorial and sales departments. This article reflects price at publication and may change.