The Queen Has Received Some Very Amusing Gifts From Friends & Family Over The Years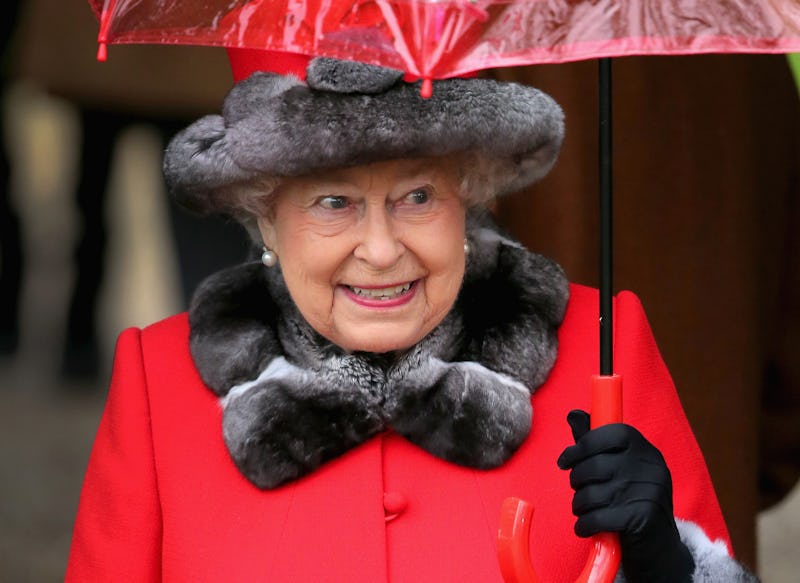 Chris Jackson/Getty Images Entertainment/Getty Images
The royal family might follow rules that most of us aren't familiar with, but when it comes to Christmas, they share a lot of traditions with the rest of the world, including exchanging gifts with their family. And of course, that means Queen Elizabeth gets presents for the holiday, too. In fact, through the years, the queen's Christmas gifts have ranged from sweet to hilarious, and it's interesting for any royal family fan to find out what she's been given.
And even though the way the royal family celebrates Christmas is a little different than what people who celebrate the holidays in America are used to, it doesn't mean it's not as fun... especially since they're big on funny gag gifts. But Kate Middleton, Prince William, Prince Harry, and even Meghan Markle have showered her with gifts in the past, and it's clear that not only is she a lucky lady, but she's also very loved by her family — and that family has a pretty good sense of humor.
Here are the gifts that the queen has received for Christmas in years past. If you're looking for inspiration for what to get the monarch in your life, this might be a good place to start.