Glossier's Lip Gloss Is Back & It's Not Going Anywhere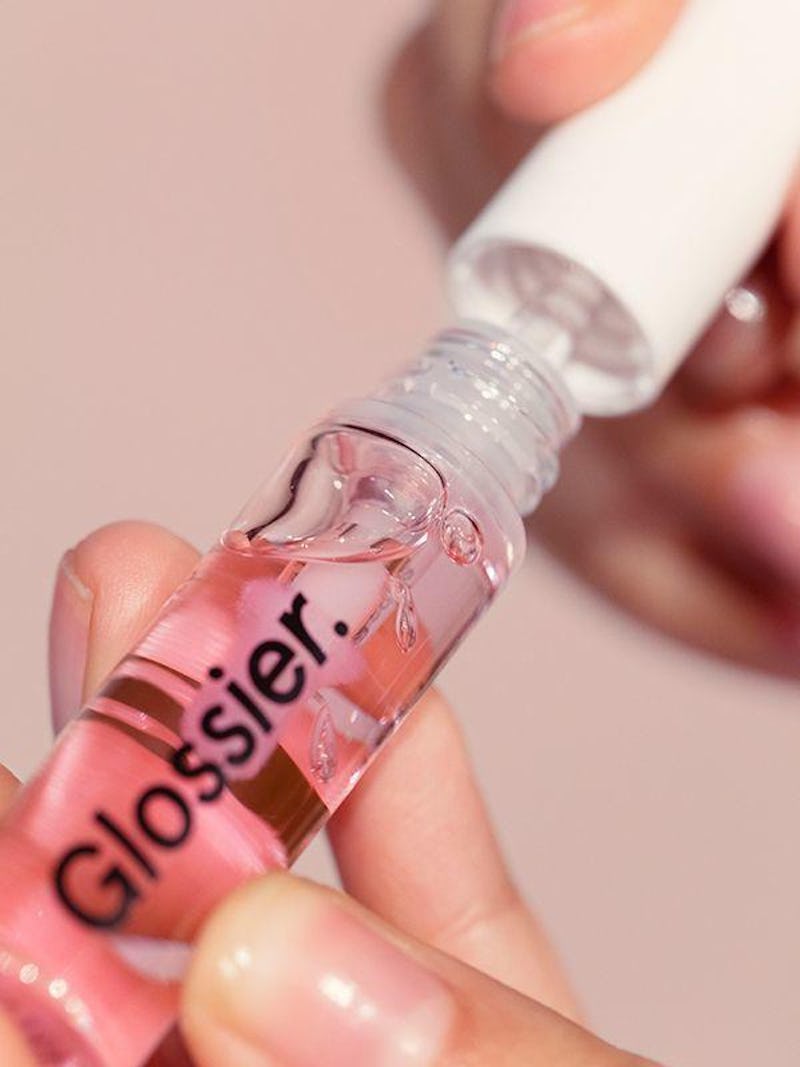 You can't keep a good gloss down or a limited edition gloss by an Internet-adored brand off its digital shelvers or customers' lips! Glossier issued a limited edition lip gloss as part of its Holiday 2016 Black Tie set, the individual components of which were not sold separately at first. Along with a Haloscope highlighter, the Black Tie collection included the gloss, an eyeliner, and nail polish. The latter three items were Glossier firsts and each item was eventually sold a la carte due to fan demand.
Glossier-a-holics can celebrate, since the Glossier Lip Gloss is back and available for purchase on its own again!
This lippie will cost you $14 and it's here to stay, per a post on the brand's official Instagram.
OMG, you guys! And the "G" in that proclamation stands for Glossier. I am beyond stoked that the brand brought back the gloss, which looks pink in the tube but slicks on with whisper-light hint of hue. It imparts so much glassy shine, sans all that stickiness that causes your hair to get stuck to your mouth when it's windy or you, like, move.
According to the product description, the Glossier gloss isn't gluey, goopy, gritty, or glittery. It's essentially Glossier — that is, it's miminalist but effective.
Sure, the Glossier Lip Gloss may seem basic AF, but who cares! It's super shiny and it's moisturizing, since it contains Vitamin E. There's the status in black, white, 'gram, and pinkish! This gloss ain't going anywhere. It's now a permanent part of the Glossier repertoire.
So. Much. Shine. You can use the Glossier Lip Gloss over a lipstick or slay it while solo. As someone with super pigmented, extra pink lips, I can swipe this on without any additional color.
Shine bright like a diamond! Move over, mattes! The Gloss Revolution is in full effect. See MAC's Lipglass relaunch for further evidence of the resurgrence of gloss.
This gloss really does enhance your natural lip.
It's a tiny tube that packs a powerhouse, glass-like shine. What's that sound? It's actually silence, since no one is complaining about Glossier Lip Gloss being back where it belongs.
Here's the post from the holiday season, in which the brand revealed that the Black Tie items, including the gloss, would be sold individually while supplies lasted. Now, the gloss has made a triumphant return.