Google's Latinx Culture Archive Is The Best New Thing On The Internet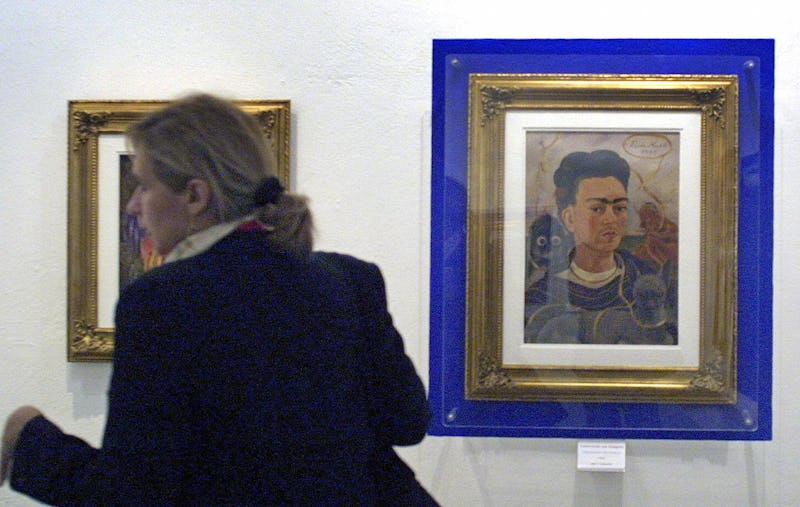 HECTOR GUERRERO/AFP/Getty Images
September is when all things fall and Halloween-themed roll around, but Sept. 15 through Oct. 15 is also marks Hispanic Heritage Month. The month-long celebration of Latinx culture began in America in 1968, and is celebrated starting the 15th because it's the anniversary of independence for many Latin American countries. In honor of Hispanic Heritage Month, Google launched a massive digital archive of Latinx art and culture. Titled "Google Arts and Culture: Latino Cultures in the U.S.," the site highlights the contributions Latinx people have made to art and culture. Google partnered with over 50 organizations to develop the treasure trove of Latinx art history, which includes a comprehensive look at Latinx visual art, film, cooking, and more. The project also features many modern day influential Latinx people.
Jesús García, Head of Hispanic Communications for both Google and YouTube, told Forbes, "The Google Arts and Culture: Latino Cultures in the U.S. collection is a labor of love for many Googlers and partner institutions. It was a project that was more than a year in the making and took an small army to help digitize the 2,500 new artworks and curate 69 new exhibits." The Google project is an interactive experience, allowing users to tour Latinx museums through maps, watch videos, read exclusive editorials, and more.
At the start of Hispanic Heritage Month, some Latinx activists expressed concern over some problematic aspects of the month — the word "Hispanic" being one of them — but Google's new collection seems to strive for inclusion of all Latinx identities and experiences. I rounded up some of the coolest online exhibits from Google's Hispanic Heritage Month project, but you can check out the full collection and explore for yourself.