The 'Harry Potter' Cast Pays Tribute To The 20th Anniversary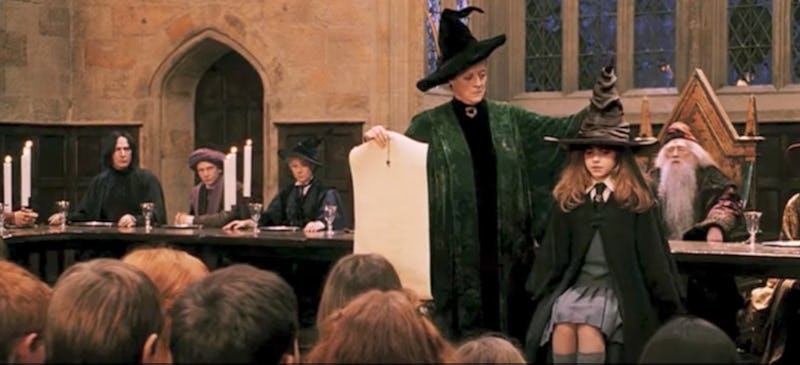 Warner Bros. Pictures/YouTube
This will come as no surprise, but the Harry Potter actor tributes for the 20th anniversary are pretty overwhelming. It was already a lot to process that Philosopher's Stone was published two decades ago, on June 29, 1997. But seeing the actors who brought the story to life chime in with their appreciation for the series and love for author J.K. Rowling might honestly be too much for your constitution. Maybe set aside some time today to go pay Madame Pomfrey a visit at the infirmary, and see if she has any remedies for an upset stomach and general sense that time is fleeting.
Almost any fan of the franchise could probably share a heartwarming story about waiting in line for the midnight book release or dressing up for one of the movies' premieres. But the stories and memories shared by the Harry Potter actors themselves are particularly satisfying, because they're doing double duty. Not only did they become the faces of all those characters you loved, but they were fans of the books themselves. And, right now, they get to fully own that fandom and say thank you to its creator and the reason for its existence.
The cast of the movies has always been an enthusiastic one, but, in this moment especially, it's wonderful them celebrate such a meaningful milestone.
J.K. Rowling
J.K. Rowling helped produce Deathly Hallows Part 1 and 2, so, as far as I'm concerned, she counts. And this is just sweet.
Bonnie Wright
Bonnie Wright played Ginny Weasley in in the films, and posted a tribute on Monday. Underneath, she added the caption, "She had a vision. Congratulations Jo ⚡️#HarryPotter20", drawing the parallel to Rowling's vision of the series. Just like Ginny saw her future clearly, the author saw the world of Hogwarts clearly, and thank goodness she put it down on paper to share with the rest of us.
3. Julianne Hough
Remember when Julianne Hough was an extra in Sorcerer's Stone? Well, she certainly didn't forget and took to Instagram to honor Harry Potter like a true Gryffindor.
More to come...