This Laura & Paul Update Might Restore Your Faith In 'Love Island' — Exclusive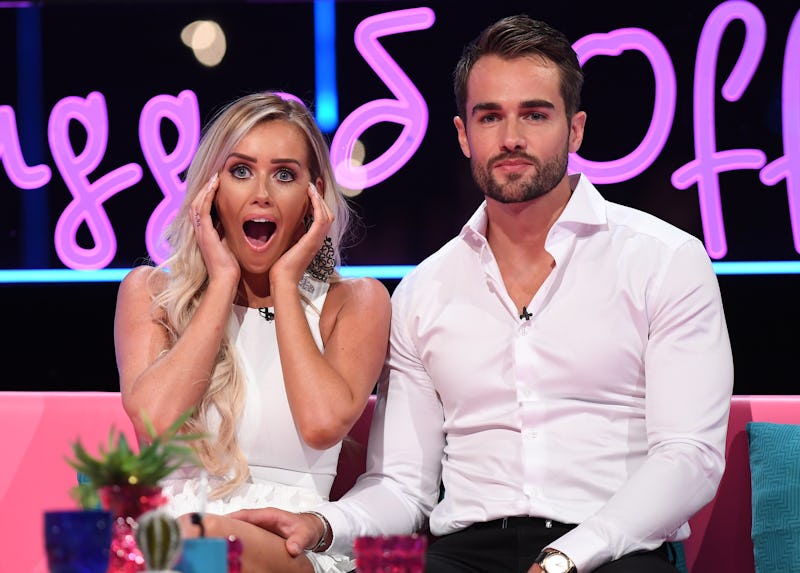 Jonathan Hordle/ITV/Shutterstock
It can feel a little bit like in the immediate weeks after the Love Island contestants leave the villa and go back to 'normal' life we see them more than when they were on our screens every night. If they aren't on breakfast TV anticipating what it will be like to meet the in-laws (Jack Fincham, I'm looking at you, pal), then they are soaking up every photo opportunity possible. But that hasn't been the case for this year's runners-up leading fans to wonder, have Love Island's Laura and Paul split up?
Speculation of the couple's split started when Laura Anderson and Paul Knops appeared to be keeping a low profile; they hadn't appeared together in days and were absent from each other's social media pages. Now, this is pretty unusual for a Love Island couple. Could this mean there's trouble in paradise already? Surely not?
Just last week, the pair appeared on Love Island: The Reunion together and snuggled up on the sofa as they told presenter Caroline Flack about their post-villa relationship. Just days after the show ended, Paul made a trip up to Scotland to visit Laura's home town of Stirling and try on this fetching number (that man really can get away with anything):
However, fans started to grow suspicious when, whilst all of the other contestants were appearing on every TV panel, radio show and magazine cover in the land, Laura and Paul seemed to take a step back from the public eye. Was something fishy going on? Instead of sharing loved-up snaps oh him an Laura, Paul posted solo selfies in Hyde Park soaking up a bit of the British sunshine topless. Meanwhile, Laura gave fans a glimpse of her London hotel suit she was staying in last week, seemingly alone.
The pair, who finished Love Island as runners-up behind winners, Dani Dyer and Jack Fincham left the villa, explained on Love Island: The Reunion that they were "seeing each other" rather than officially calling one another boyfriend and girlfriend.
Now, some fans are convinced that things are over between them for good.
One fan commented on Paul's sunbathing selfie: "Where is Laura??" Another added: "Trust me they've either split up already or had an argument..."
Fans also took to Twitter to try and work out if Laura and Paul had decided to re-couple:
However, both Laura and Paul were spotted on Wednesday, going to an interview in London with Heat Radio and it is safe to say they looked fairly happy with each other; holding hands and having a little smooch outside the studios. The couple documented their day out together on both their Instagrams.
Laura posted a video with Paul saying: "On our way to Heat Radio with this stud muffin, give us a listen hopefully we won't be too cringe!" Paul joined in, filming an Instagram story poking fun at Laura for not being able to choose what food she wanted before they went into the interview. I get it Laura, food decisions are hard.
Just to make sure these two are still happy together and haven't secretly split, I contacted Laura and Pauls representatives for comment.
Their spokesperson tells me: "I was with them both yesterday and they're very happy and enjoying spending time together away from the Love Island cameras. They're very much still together, as the pap pictures that went our yesterday show."
Perhaps this is a sign that we should all back off a little bit? These two are clearly still together and very happy with one another. Maybe they are just taking things slower than their fellow Love Islanders, and are enjoying their privacy after leaving the villa. And who can blame them for that?