This Chilling Short Story Collection Is Becoming A Television Series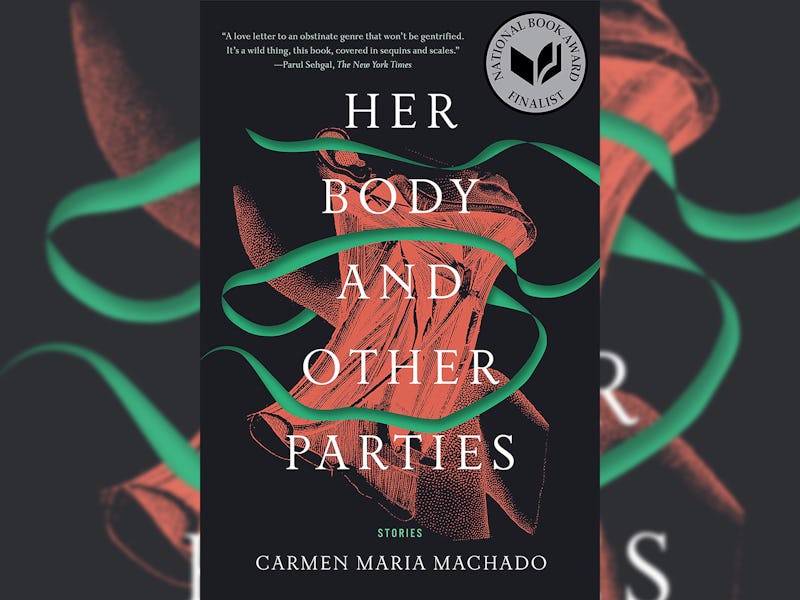 Fans of small screen book adaptations and all things horror, rejoice: Carmen Maria Machado's short stories are coming to a TV near you. It was announced today that FX, the network that hosts shows like Ryan Murphy's award-winning American Crime Story and Donald Glover's celebrated Atlanta, has acquired the rights to Machado's 2017 collection Her Body and Other Parties. According to an article in Jezebel, the book adaptation is being written by Gina Welch, who previously wrote for Feud: Bette and Joan and The Terror. The FX deal was reportedly the finale to a "competitive situation." Bustle has more details below!
Machado's debut collection, which was a National Book Award finalist, blurs the lines between psychological realism and science fiction — with generous helpings of horror, fantasy, and even comedy throughout. The collection includes a story about wife who refuses her husband's entreaties to remove the green ribbon from around her neck (a retelling of a classic story that's been told by Washington Irving and Alvin Schwartz). There's another story in which a salesclerk in a mall makes a horrifying discovery within the seams of the store's prom dresses. And while that all might sound like standard spooky fare, Machado's unique voice bends the genre to create startling (and ultimately recognizable) narratives about the realities of women's lives, women's bodies, and the violence that women face — particularly queer women and women of color.
Her Body and Other Parties by Carmen Maria Machado, $10.87, Amazon or Indiebound
News of Machado's adaptation is just the latest in a string of books written by women that have had small-screen treatments announced in 2018. Hulu has released plans for a number of book-related projects, including Anne Rice's Vampire Chronicles, Isabel Allende's The House of the Spirits, and Celeste Ng's 2017 bestseller Little Fires Everywhere; Julie Murphy's Dumplin' is coming to Netflix as a film; and Bea and Leah Koch, owners of The Ripped Bodice bookstore, have inked a deal with Sony Pictures Television to bring romance-based projects to TV. It's shaping up to be a very exciting time for diversity both on the page and on screens.
There is no word yet on when the series based on Her Body and Other Parties will premiere or who will star, but considering FX's past heart-pumping hits with American Horror Story, Taboo, and The Americans, it's likely that Machado's eerie creations will be springing to significantly spooky life before too long. Here's hoping that the same feminist themes Machado wove through her book with will be center-stage in the on-screen version... and that it leads to more diverse adaptations.