This Is The New Kylie Merch You Can Plan To Shop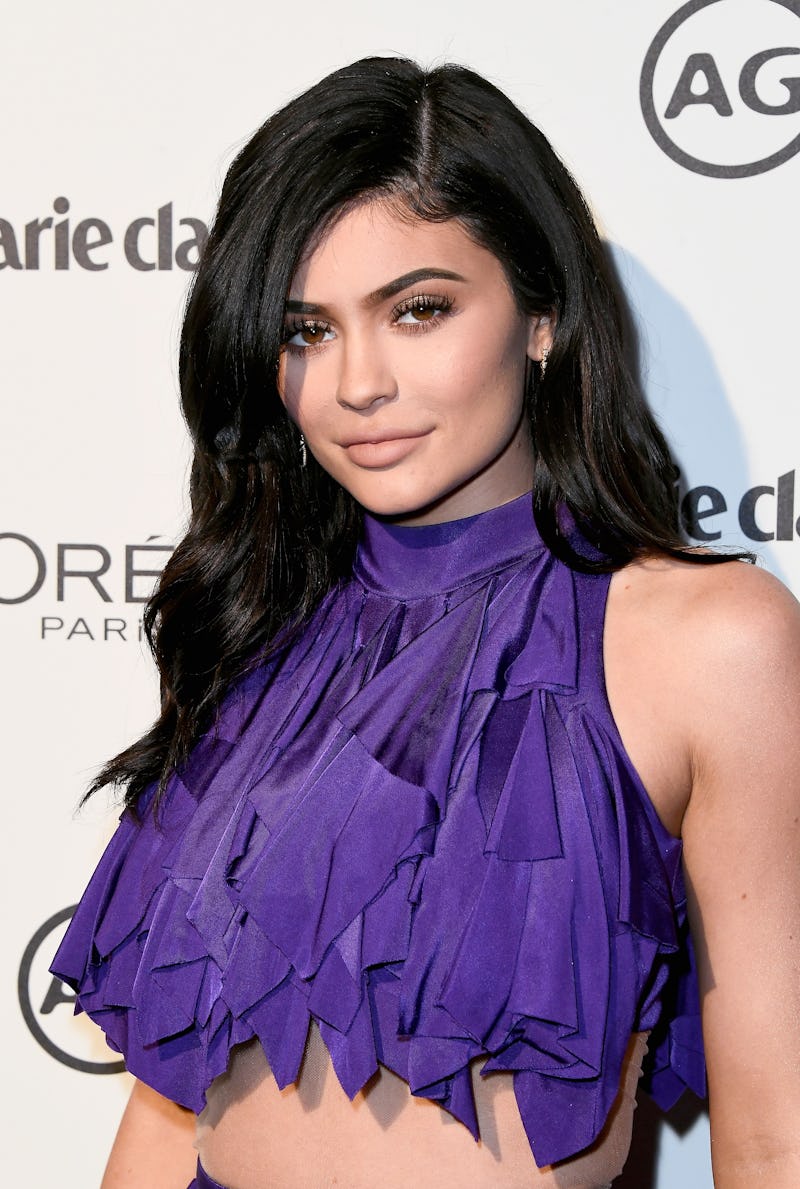 Frazer Harrison/Getty Images Entertainment/Getty Images
It's official. The Kylie Shop is coming back for Kylie merch Season 2, and these products are doozies. From new pins to redone looks of Season 1 gear, there's a lot going down during the upcoming launch. Thankfully, though, Kylie Jenner has give sneak peeks. The Kylie Season 2 merch is some of the best yet from Jenner, and even if you can't make it to her Kylie Pop Up Shop in New York City next week, you can still shop the merch thanks to the online Kylie Shop.
When Jenner's original online shop was announced fans went bananas, and it doesn't look like the hype has slacked off for the latest launch of merch. During Jenner's Season 1, pieces sold out incredibly quickly — much like the vast majority of her Kylie Cosmetics buys — prompting multiple restocks. If history repeats itself, my guess is that these latest launches from Jenner will do the same.
Currently, Jenner's Season 2 merch is set to launch on Valentine's Day at 3 pm PT and fans will need to hop online quickly to snag all the new releases. While there are favorites that have been redone, there's also some killer new looks for fans to shop.
Thankfully, Jenner's sneak peeks let you know how to prioritize your favorites before they sell out.
1. Kylie Patches
Are patches the new pins?
2. New Kylie Pins
Looks like Kylie pins are still the best pins.
3. Flame Hoodie & Jogger
Literal fire.
4. Jean Jackets
These are so Kylie.
5. Talent
Jenner's sense of humor is at it again.
6. Kylie Lighters
You never know when you'll need one, right?
7. New Kylie Co-Ords
Jenner is rocking a new set of co-ords, and she's never looked more like herself.
8. New Bombers
One in silver.
One in Mary Jo K red.
9. New Hats
Not only a new khaki Kylie Cosmetics hat but also a new slogan!
10. 10 Percent Tee
Give me eight of these.
11. Kylie Bikini
Spring Break is fast approaching.
12. Kendall + Kylie Shirt
Those rips are so on-trend.
13. Thick Jogger + Hoodie
Sweats have never looked better.
14. Thick Co-Ord
Yes Barbie Ferreira!
15. Kris Jenner Tee
If you need me, I'll be waiting in the online queue to purchase this tee.
If you've been patiently waiting to shop Season 2 Kylie merch, your wait is almost over. Now, you can prioritize your purchases based on these sneak peek, and hopefully grab the merch of your dreams.