Here's How To Stream Aretha Franklin's Memorial Service Online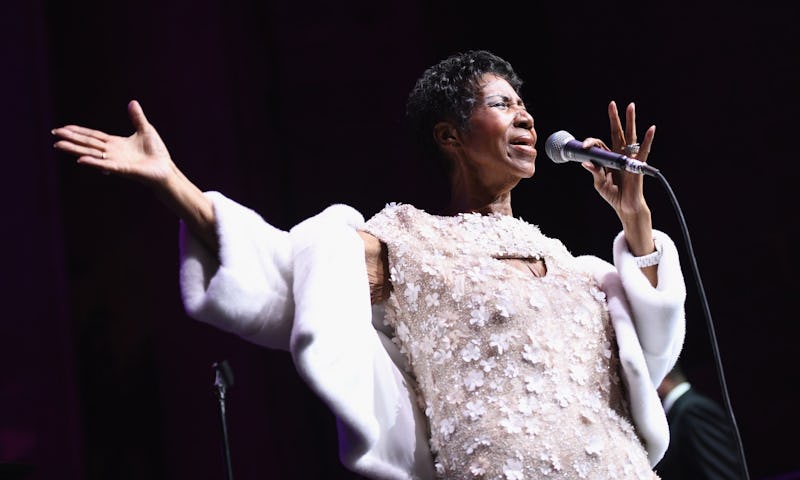 Dimitrios Kambouris/Getty Images Entertainment/Getty Images
In the days following Aretha Franklin's death, friends, family, and fans alike are honoring her legacy. Those unable to make the trek to Michigan for one of this week's public visitations can still pay their respects to the late Queen of Soul — albeit, virtually. The funeral itself is closed to the public, but fans have the option to stream Aretha Franklin's memorial online or tune in to one of several television networks set to broadcast the event live this upcoming Friday, Aug. 31.
Almost two weeks ago, on Aug. 16, Aretha Franklin passed away after a lengthy battle with pancreatic cancer. At 76 years old, she was nothing short of a musical legend. (Honestly, she might've invented the concept.) In the aftermath of her passing, Franklin's longtime publicist and friend Gwendolyn Quinn released a statement on behalf of the icon's family to several outlets, including the AP. In part, the statement read:
"In one of the darkest moments of our lives, we are not able to find the appropriate words to express the pain in our heart. We have lost the matriarch and rock of our family. The love she had for her children, grandchildren, nieces, nephews, and cousins knew no bounds."
The statement went on to acknowledge "the incredible outpouring of love and support we have received" from friends, supporters, and fans across the globe. "We have felt your love for Aretha and it brings us comfort to know that her legacy will live on," it read. And it seems the first step toward furthering Franklin's legacy starts with this week's memorial service, which will see performances from the musical likes of Stevie Wonder, Faith Hill, Chaka Khan, Fantasia, and Jennifer Hudson. (Those who'd like to see the full roster of performers can do so here.)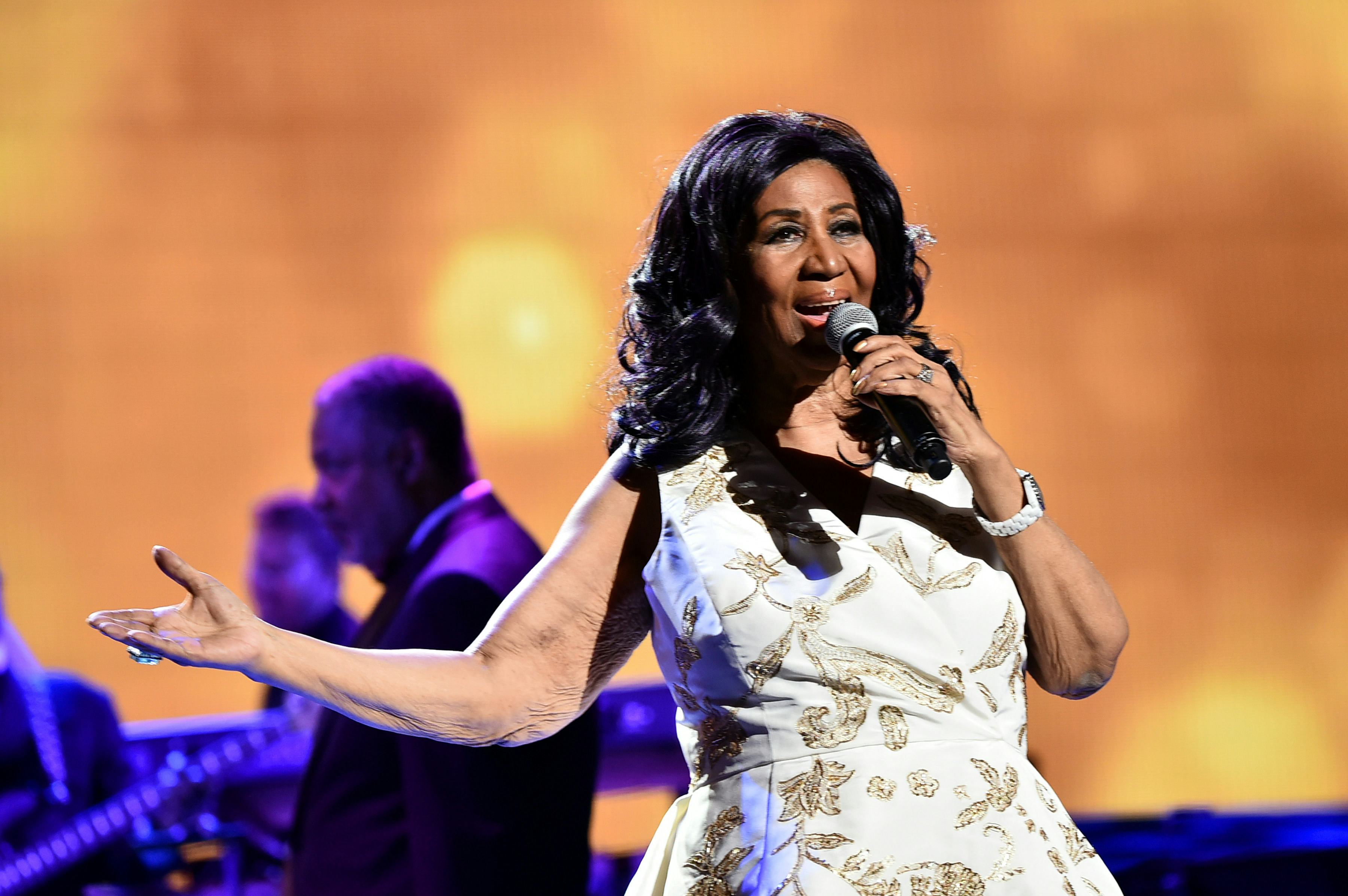 According to a report from the Detroit Free Press, Franklin's memorial service will begin at 10 a.m. EST and take place at Greater Grace Temple in Detroit. (The city where Franklin grew up, according to CBS News.) Unfortunately for fans and supporters who might have wanted to be there, the ceremony is invite-only. Per an earlier report from the Free Press, Franklin's family has asked that the service be limited to family members, friends, and "invited guests." That said, Franklin's memorial service will be live-streamed via the Associated Press website, so pretty much anyone with access to the internet should be able to watch the event in full, and hopefully share in the tribute.
As the Free Press noted in its report, it seems likely that Franklin's memorial livestream will crop up on other media sites, too. (That tends to be the case when it comes to most live-streaming ventures initiated by the AP.) Fans will probably have to wait a few more days to see how exactly that's going to pan out. But for now, it's a comforting reminder that, one way or another, Franklin's memorial service will definitely be widely accessible online.
Detroit residents can also watch the ceremony live on TV via three local stations: Channel 4, Channel 2, and Channel 7, respectively. According to the Free Press, those stations will broadcast Franklin's funeral service live from start to finish, no matter how long it runs. (Last week, the Free Press reported that there's no definitive end time set for Franklin's memorial service, so it's very possible that it will continue into the afternoon on Friday.) Those of us living outside the Detroit area can also watch the memorial service on television — but probably not the whole thing. Both CNN and Fox News are set to air parts of the service live on Friday. Additionally, ABC will have live coverage of Franklin's funeral service on Friday, starting at 10 a.m. on ABC News Live (which is available on ABCNews.com, Roku, their social media pages, and more).
So, even if we can't all pay our respects to music's trailblazing soul queen in person, at least Franklin's loyal fans can still take part in Friday's memorial ceremony to some degree. Knowing that Franklin's family and friends can come together with her fan following to commemorate the singer's incredible life sounds like a pretty beautiful thing.
Editor's Note: This article has been updated to include more viewing options.