Don't Worry, You Can Stream Princess Eugenie's Wedding In The U.S. & Here's How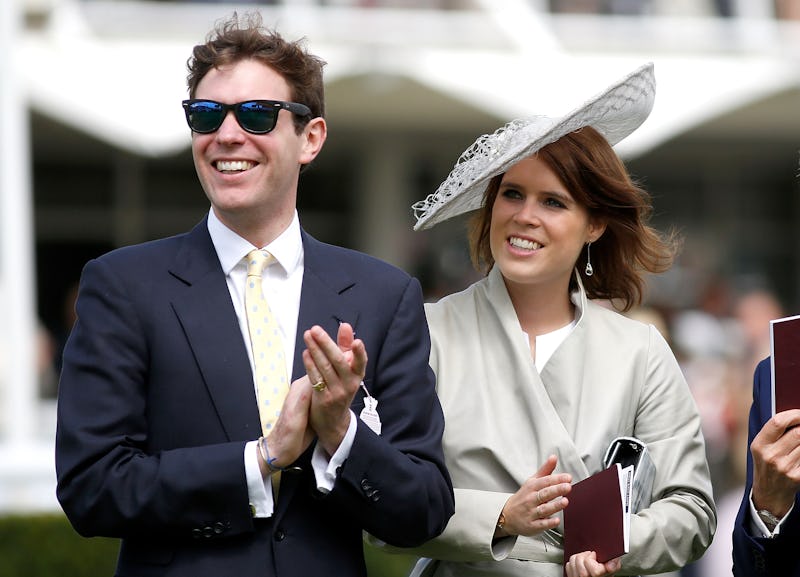 Tristan Fewings/Getty Images Entertainment/Getty Images
Royal family fans, rejoice. Despite previous concerns that the ceremony would not be televised, it looks like there'll be at least one U.S. network airing the big to-do. So, if you were wondering how to stream Princess Eugenie's wedding to Jack Brooksbank, you'll probably want to go ahead and bookmark this page.
A few weeks back, news broke that the BBC had declined to air Eugenie and Brooksbank's wedding on Friday, Oct. 12. According to the Mail on Sunday, their decision boiled down to expected audience figures. "They turned it down because they don't think enough people will tune in and that there isn't enough support for the Yorks," a source claimed to the paper.
Later, though, another British network — ITV — announced (via The Express) that they'd be live screening Eugenie's big day instead. This was great news for royal family fans in the U.K., but what about fans in the U.S.? Would they just have to suffer in silence? Repeatedly refresh news coverage pages for pictures and updates? Stay glued to Twitter?
Nope, not anymore. According to The Express, the Royal Family's YouTube channel will be streaming the wedding live, so if you're interested, you can watch right here. And that's not your only viewing option.
According to a recent press release Bustle received from the network, TLC will be "the exclusive U.S. broadcast partner for the royal wedding of Princess Eugenie." Phew, what a relief. TLC coming through in the clutch. If you don't have a TV, you can watch TLC live on their website by logging in with your cable provider.
Howard Lee, President and General Manager of TLC, reiterated the network's excitement about the event in a statement saying,
"Weddings are an essential part of our programming DNA, and having two royal weddings is cause for celebration on TLC. In May, we were thrilled to provide live coverage of Prince Harry and Meghan Markle's wedding. Now it's Princess Eugenie's turn, and U.S. fans of the royal family will get to witness all the flourishes of this big day only on TLC!"
The network's press release also noted a ton of important details about the actual day of the wedding, so you might as well go ahead and start planning your tea and scone-filled celebration party. First, the three-hour event will begin at 4:25 a.m. ET, and will be entirely commercial-free. In case that's too early for you, though, fear not — they'll be airing an encore presentation of the festivities at 7:25 a.m. ET, too.
If that's still too early for you to wake up, you're in luck: The wedding will be available to watch on demand — aka whenever you want, wherever you want — via the TLC GO app after the live simulcast concludes. So many options, yet so little time left to find the perfect fascinator.
The program is officially titled, Royal Wedding Live: Princess Eugenie, and will be hosted by two U.K. entertainment personalities, Eamonn Holmes and Ruth Langsford. By the way, is it just me or is the title of the event super reminiscent of any one of the recently popular live musical TV specials, á la the John Legend-starring Jesus Chris Superstar? Just sayin'.
Anyway, feel free to rest easy now, royal family fans. You'll all get to catch Eugenie's Oct. 12 wedding live in the U.S. after all. Seriously, though, get some rest. 4:25 a.m. is really early.