Experts Say These Are The 4 Key Signs You Are No Longer Drinking In Moderation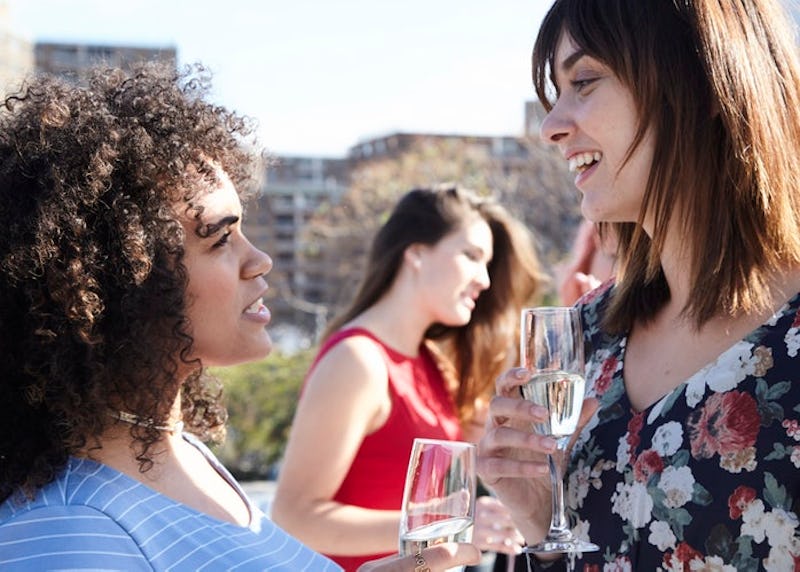 Hannah Burton/Bustle
When it comes to drinking alcohol, you may think having a couple drinks with dinner is no big deal. However, the lines sometimes get blurred when it comes to figuring out when you go beyond moderate drinking. For women, moderate drinking is considered up to one drink per day, according to the USDA Dietary Guidelines. As drinking increases — if it's four or more drinks per day or eight or more drinks per week for women — it's considered high-risk. When it comes to drinking in moderation, though, how can you tell if you're doing so? And, if you consider yourself to be a social drinker, but are social and drink every night, then what?
"Social drinkers can leave a glass with alcohol remaining in it," Carrie Carlton, licensed clinical social worker (LCSW) of Beachway Therapy in Florida, tells Bustle. "For problem or excessive drinkers, too much is never enough." She says there is a common saying, "One sip is too many and a thousand is never enough." According to Carlton, a good rule of thumb is that people who are true social drinkers can "take it or leave it" when it comes to alcohol. "They are not fixated on it," she says.
That said, there are certain red flags that can help you figure out your attachment to alcohol.