Here's Why People Are Upset With Elizabeth Banks' Speech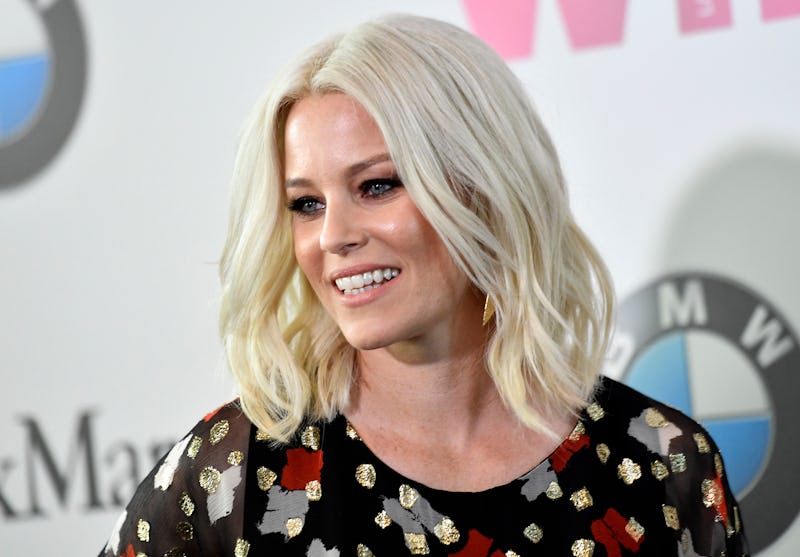 Frazer Harrison/Getty Images Entertainment/Getty Images
While accepting an award from the nonprofit Women in Film, Elizabeth Banks called out Steven Spielberg for supposedly never directing a film with a female lead — totally ignoring arguably one of the greatest films of all time. Adapted from Alice Walker's 1982 novel, The Color Purple was directed by the esteemed Hollywood buff in 1985. The critically acclaimed film stars Whoopi Goldberg, earned her a Golden Globe for Best Actress, and was later turned a Tony-Award-winning Broadway musical. On top of that, it's pretty much a cult classic to the black community. And that's exactly why people are criticizing Elizabeth Banks on social media.
UPDATE: On Thursday evening, Banks posted an apology on Twitter, acknowledging that she "messed up" and is "very sorry." Her full statement reads,
"I messed up. When referring to Steven Spielberg at the Women in Film awards, I framed my comments about his films inaccurately. I want to be clear from the start that I take full responsibility for what I said and I'm sorry. When I made the comments, I was thinking of recent films Steven directed, it was not my intention to dismiss the import of the iconic #TheColorPurple. I made things worse by giving the impression that I was dismissing Shari Belafonte when she attempted to correct me. I spoke with Shari backstage and she was kind enough to forgive me. Those who have had the privilege and honor of directing and producing films should be held to account for our mistakes, whether it's about diversity or inaccurate statements. I'm very sorry."
EARLIER: In the midst of her female-empowering acceptance speech, the actor, director, and producer said: "I went to Indiana Jones and Jaws and every movie Steven Spielberg ever made. And by the way, he's never made a movie with a female lead... Sorry, Steven, I don't mean to call your ass out, but it's true."
According to The Wrap, a member of the Beverly Hilton crowd corrected Banks on the spot, but whether she retracted the statement hasn't been reported. Bustle has reached out to the actor for comment on the controversy, but did not receive an immediate response.
To be fair, I totally don't think Banks left out the iconic film intentionally. She was trying to a make a point that female leads in major blockbusters come very far and few in between. Business Insider noted that, along with the 1985 classic, Banks forgot to mention a couple of other women-led films that Spielberg has helmed over the years: the TV movie Something Evil, starring Sandy Dennis, The Sugarland Express, which starred Goldie Hawn, The BFG, starring Ruby Barnhill, and The Papers, starring Meryl Streep, set to be released this December.
If I'm being honest, knowing that someone as accomplished as Spielberg has only directed five films with female leads over his nearly 50-year career is a little disturbing. But Banks dismissing The Color Purple specifically, whether intentionally or not, is being taken by many people of color as another example of the industry's complete disregard for anything that isn't white.
I'm a fan of Elizabeth Banks' work, and I don't believe she meant any malicious intent. But as someone who sees how groundbreaking and culturally relevant The Color Purple is to the black community, I can also say that Banks' comments rubbed me the wrong way. Her point, however, was made: As far as the entertainment industry goes, we could stand to see more women in leading roles on television and in film, as well as behind the camera.
The Hunger Games actor has yet to clear up the whole fiasco, but I'm hoping she decides to log onto social media sooner than later to set her intentions straight. Until then, well, Black Twitter has a point too, in not letting this go unremarked upon.