All The "Hidden Fences" Memes You Need To See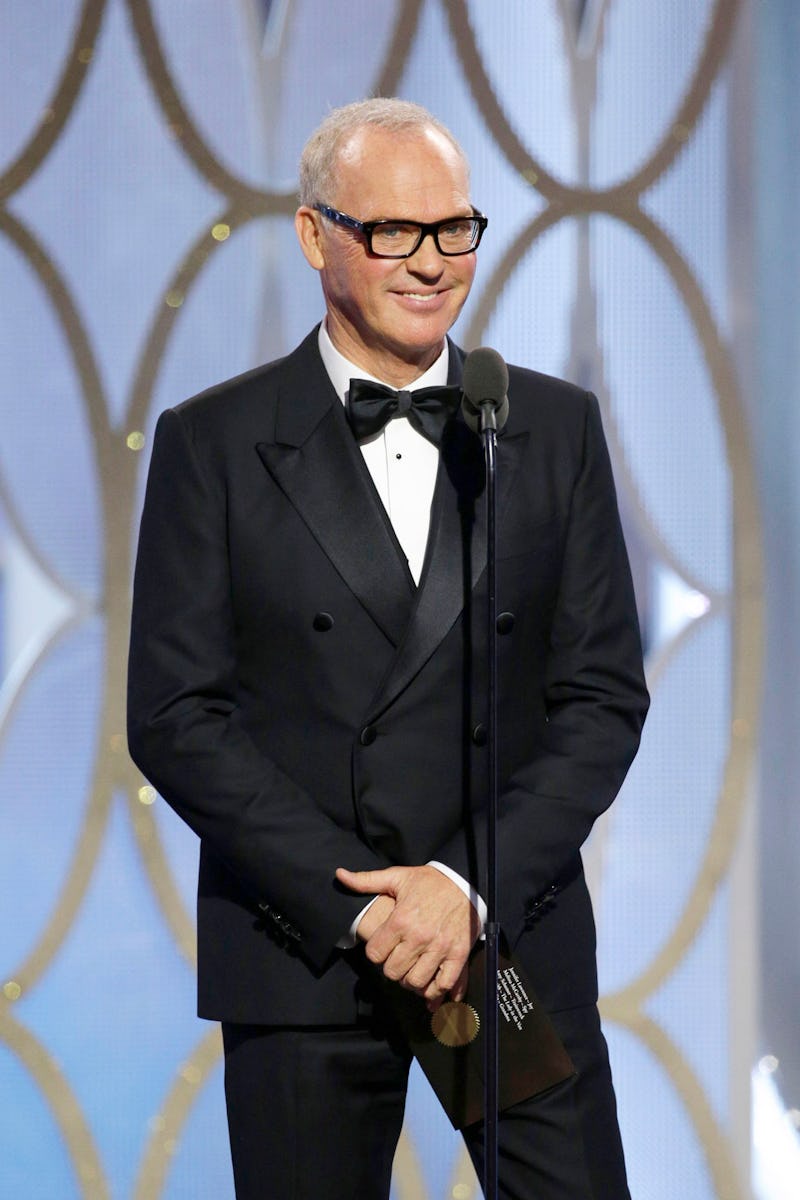 Handout/Getty Images Entertainment/Getty Images
Yikes, it appears that a certain mistake keeps popping up at the 2017 Golden Globes. Not once, but twice, the movie titles Hidden Figures and Fences got lumped together as "Hidden Fences" — a movie that does not actually exist. In response, "Hidden Fences" memes are circulating Twitter, proving that this mix-up is not OK. The blunder first happened when Jenna Bush Hager interviewed Pharrell on the red carpet. Then, when Michael Keaton was presenting an award, he said the same incorrect title. Bustle has reached out to NBC and Keaton's rep for comment, but neither immediately responded. A personal rep for Bush Hager could not immediately be reached.
These mix-ups may have been because of a teleprompter gaffe or simply accidents, although that remains unclear. Regardless, Hidden Figures and Fences are two distinctly different movies. Hidden Figures tackles the story of three African-American women who played a key role in launching NASA's space program. Meanwhile, Fences is based on a 1987 play about an African-American family in the 1950s. It may just be a coincidence, but the fact that both movies feature strong black actors as the leads makes the flub all the more disappointing — as if it's too hard to tell the two apart.
While this mix-up hasn't yet been addressed during the show itself, Twitter definitely is not letting the blunder slide. Intentional or not, "Hidden Fences" combines two movies that are each worthy of their own spotlight. Here's a roundup of the best memes making their way around the internet that highlight the ridiculousness of such a mistake.
Movie Poster
No, this isn't a real movie poster, but you'd think it was, based on how often this fake movie got mentioned.
What Is Happening?
This meme perfectly sums up the frustration.
Another Accurate Movie Poster
So relevant.
Home Improvement
This Tim Allen meme shows a different type of hidden fence.
Another Allen Joke
Two Home Improvement jokes in a row to match the two "Hidden Fences" mentions.
Totally Hidden
Woof.
Kanye West Reference
That VMAs quote never gets old.
"The Color Precious"
Highlighting the absurdity of the mix-up, some began combining other black movie titles.
More Blunders
Like the previous example, this one combines The Help with the TV show How To Get Away With Murder.
In case you couldn't tell, Twitter isn't letting "Hidden Fences" go anytime soon — and they certainly shouldn't.