ColourPop's Creme Lippie Stix Are Unlike Any Other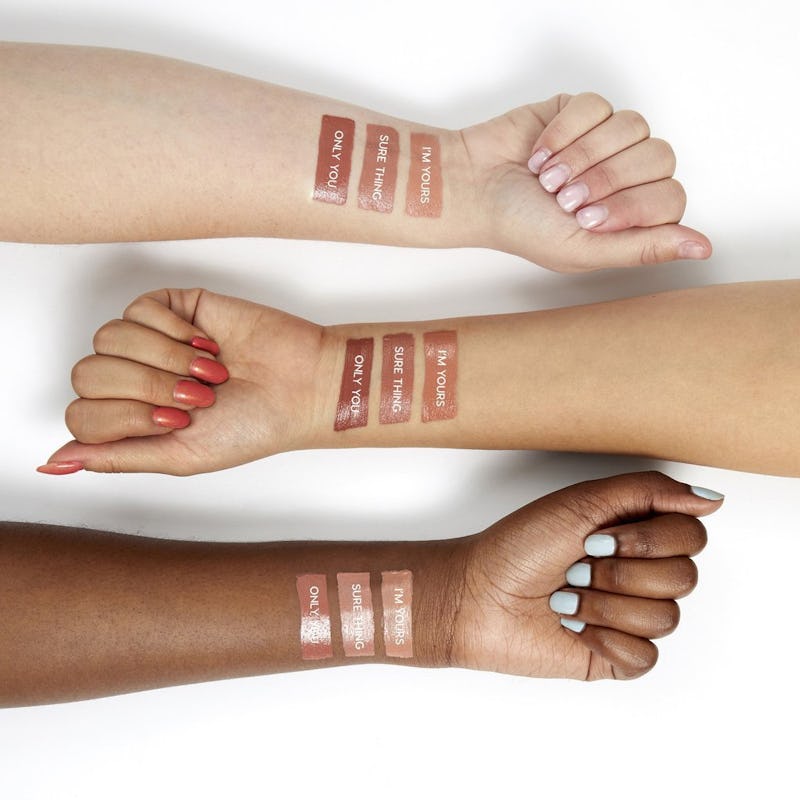 Courtesy ColourPop Cosmetics
ColourPop definitely has me feeling the love this season. Not only did they launch an incredible Valentine's Day collection, but they also surprised fans and dropped it a day earlier than expected. Because, I mean, do they adore us or what? Now that you've had a chance to peruse the collection online, you may be wondering, how are ColourPop's Crème Lippie Stix different? Let's talk about this formula for a minute, shall we?
According to the brand's Snapchat, their latest Crème Lippie Stix are "new, improved and reformulated" to give you the creamiest color payoff possible. The word "butter" has been used to describe the product post-application, and I don't know about you, but I've never had any problems with butter — in my desserts or in my lipstick. Three nude shades (each in this new formula) were included in the most recent Valentine's Day launch, so if you're wanting to give this super soft lipstick a try for yourself, you better add a hue (or two) to your cart right now.
The other Crème lippies on the site are described as, "Medium to full coverage lipstick with an ultra creamy feel and look that melts onto the lips," on the website. And the newer versions are said to be their most moisturizing and hydrating lipstick to date. They also "contain emollient ingredients that help lips feel and look more plump, healthy, fuller and younger," according to the site, and hey, I definitely like the sound of that!
These swatches look both super pigmented and super shiny. If you're not into a matte pout, this is the way to go.
Leave it to ColourPop to give you even more lipsticks to fall in love with this Valentine's Day!
"Milky" is a great way to describe these.
They really do seem to apply easily and have a velvet-y-smooth consistency.
Couldn't have said it better myself.
It's no wonder people are more than willing to add this entire range to their carts!
I'm Yours Lippie Stix, $5, ColourPop Cosmetics
Need a new go-to lip product? I think you just found it!
Sure Thing Lippie Stix, $5, ColourPop Cosmetics
Between the neutral coloring and the easy-to-wear formula, this hue could quickly become your favorite.
Only You Lippie Stix, $5, ColourPop Cosmetics
The only product you'll have eyes for? This one.
There's plenty more where these incredible products came from! Shop the Valentine's Day-inspired Love Collection on the ColourPop website now.