How This Movie Producer Is Fighting Against A Hollywood Where The "Default Is White"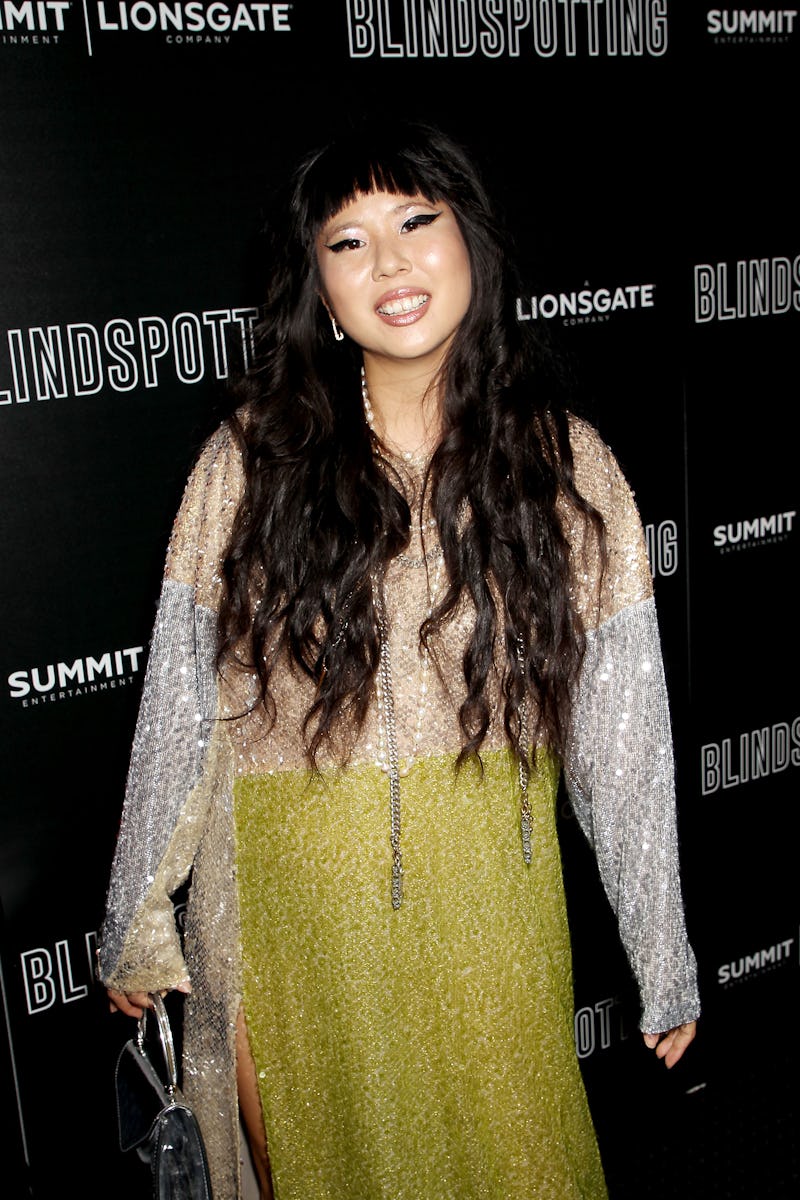 Marion Curtis
Jess Calder has worked as a film producer in the independent cinema world for over a decade. And in that time, she's faced an uphill battle when it comes to making films more diverse. While her new film Blindspotting tackles issues of gentrification, racism, and police brutality, all while featuring a black protagonist (Collin, played by Daveed Diggs), Calder hasn't always worked with filmmakers receptive to choosing non-white leads. It's why the Asian American producer isn't exactly a fan of "colorblind casting," i.e. when a writer, director, or casting agent doesn't specify the ethnicity of a character they're casting.
"This idea of colorblind writing, I think, was always a mistake," she tells Bustle over the phone a few days after Blindspotting's release. In theory, the practice is meant to allow actors of all ethnic backgrounds to audition for a role, creating equal opportunity. In practice, however, colorblind casting doesn't always work out, because an industry of predominantly white filmmakers has created a culture where, as Calder says, "their default is white."
"I remember having arguments really early on about like, 'Well, why can't this role be a person of color?' And having filmmakers say to me, 'It's not how I imagine it, or it's just not how I see it,'" she says, later adding, "I think that, in the past, writers were encouraged to do something called 'colorblind writing' where basically they don't specify what the race is... but because of that, almost everyone in the past assumed, that that meant [casting a white actor]."
As a young female producer in a field commonly populated with men, Calder says it has occasionally been hard for her to feel comfortable speaking up. "I think that earlier on, I think I was just so excited to be in the room and I think that I was a little bit more trepidatious about how much I could push things," she says. In the past few years, however, as the discussion about diversity in film has shifted, Calder has felt more comfortable expressing her belief that on-screen representation is essential.
"I'm now having much more interesting conversations about, 'Yeah, on top of the fact that if you write [a character] color-blind if it's written to be an African American, that character inherently is going to be different if you had it from the beginning to be Chinese — everything that will inform who that person is is going to be different,'" the producer says. And thankfully, she adds that she's seen a real shift in how filmmakers think about and approach ethnically diverse casting, saying, "I do really feel that a change has happened in the last year, which is encouraging."
Another area in which Calder has seen a massive shift: women in film. As a producer of indie movies, Calder says she's witnessed the difference the MeToo and Time's Up movements have made on the industry firsthand. "People are more open to listening and acting," she says, noting that those in power are becoming more aware of how important it is to look beyond resumés when it comes to hiring. A few years ago, Calder says, filmmakers "would automatically say, 'No, no, no. You should hire the more qualified male, as opposed to, in theory — on paper — the less qualified woman.'" Now, however, they seem to be more open to her own way of thinking.
"My whole theory is that, of course, on paper, a lot of these candidates might come across as more qualified," she says, "But that's because in the past the people haven't been as open to hiring a woman or people of color in these key roles." The only way to move forward is for people in positions of power to look beyond past experience. Explains Calder, "You have to be the one to give them that chance."
And the producer knows a thing or two about taking chances. After all, it was 10 years ago that she decided to reach out to little known poet and performer Rafael Casal and asked him if he'd be interested in making a movie with her. Casal said yes, recruited his friend Daveed Diggs to co-write and co-star in the project, and, a decade later, Blindspotting is finally in theaters. With that kind of success story, Calder, herself, is all the proof one needs to see that giving people a chance always pays off in the end.