8 "Taboo" Activities That Can Make Your Relationship Better, According To Experts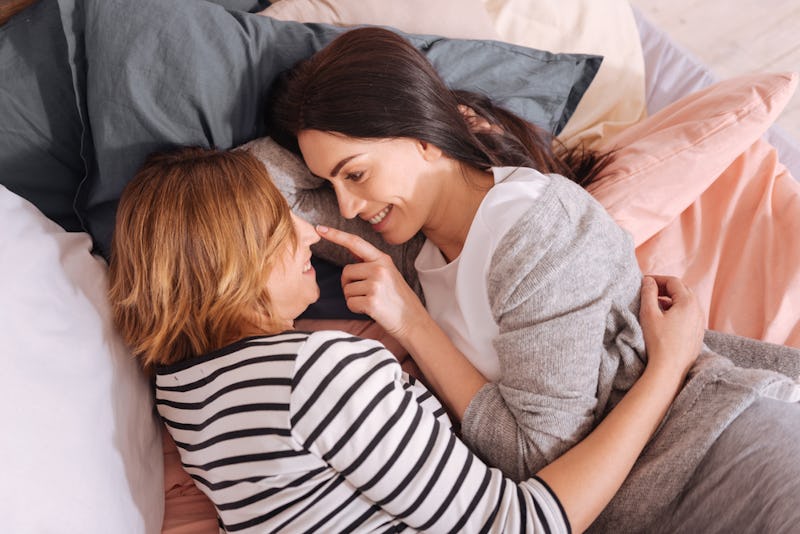 Dmytro Zinkevych/Shutterstock
Some old-fashioned dating and relationship rules have stood the test of time for good reason. For instance, kissing before you leave for work in the morning and again when you get home, is an easy way to maintain intimacy. But sometimes, doing things out of the ordinary can give your relationship a much-needed boost. According to experts, there are some "taboo" things you can do to make your relationship even better.
"For couples who decide they want to put in the effort to make their relationship better, it's important to first establish where they are," Robyn Koenig, certified professional dating coach, tells Bustle. "This can be difficult because it requires emotional maturity and trust in each other to shine a light on the darkest corners that they may be avoiding."
Some couples see talking about their problems as "taboo" because nobody wants to feel like their relationship is less-than-perfect. Talking about touchy issues like sex and finances can seem risky. It may seem better to not say anything at all than cause problems.
But that's the last thing you should do. As Koenig says, "Being real, looking at the relationship together with an open and non-judgmental perspective, and giving new habits a try allows for greater potential success for the long-term."
Doing things that are uncomfortable or may not seem "normal" for a healthy relationship may be better for your relationship than you think. So here are some "taboo" things that can help make your relationship better, according to experts.