8 Signs A Friends With Benefits Situation Just Isn't Working For You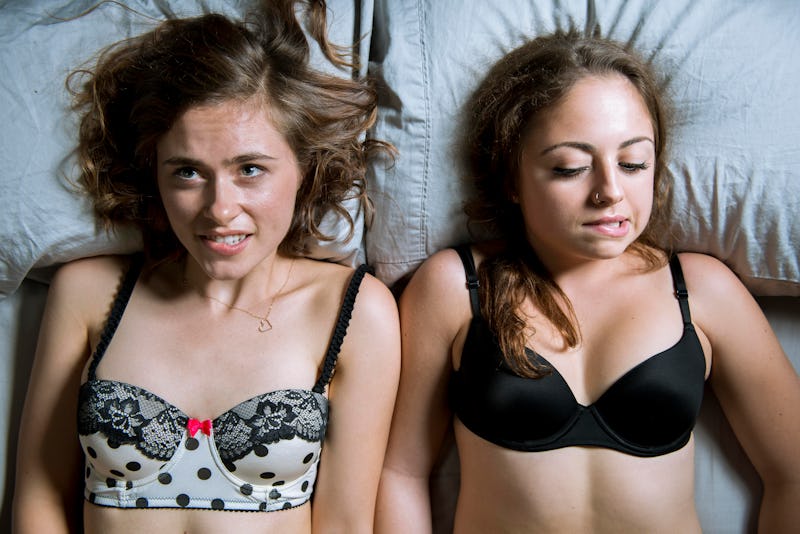 BDG Media, Inc.
In a perfect world, you'd never have to worry about recognizing the signs your friends with benefits relationship isn't working, because all your romantic endeavors would work out exactly as you'd imagined. But in reality, disentangling the complicated web of emotions surrounding sex, love, and intimacy is not an easy task. Needless to say, a friends with benefits arrangement doesn't work for everyone. If you want to try it out, though, it's crucial to know the number one rule for successfully navigating a FWB relationship: always set boundaries and openly communicate — otherwise things are bound to get messy.
"Engaging in a 'friends with benefits' (FWB) relationship can be like walking with a blindfold on," Lori Bizzoco, Relationship Expert and Founder of relationship advice site Cupid's Pulse, tells Bustle. "You never know the boundaries that are established in regards to what's acceptable and what's not. Having friends with benefits is bound to become problematic as a result of uncertainty! Being in a FWB relationship always has the potential to turn into a sticky situation, leaving one person with their feelings hurt. Looking out for these signs could prevent [you] from complicating your FWB relationship and know when it's time for you to call it quits."
Your FWB might not be a traditional relationship, but it's a kind of relationship nonetheless, so it's important to talk about your boundaries so neither person ends up hurt or confused. Unfortunately, no matter how well you communicate, there's always a chance you could outgrow your FWB situation. Here are eight signs that your FWB situation isn't actually working out for you anymore — which means it's time to redefine the relationship... or find a new one altogether.