The Secret To Pulling Off Friends With Benefits, According To Science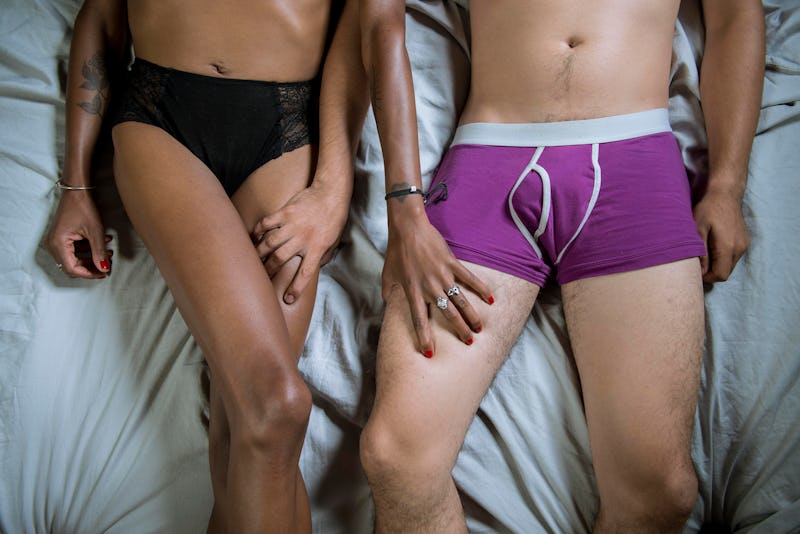 BDG Media, Inc.
When you're not looking for something serious but still crave intimacy of the horizontal kind, a friends-with-benefits relationship really hits the spot. Yes, rom-coms are still telling us that no-strings-attached arrangements always end up in heartache or marriage — and are most likely to be initiated by a man — but it's 2017, and toxic, heteronormative, patriarchal monogamy culture doesn't have to reign supreme any longer. In fact, thanks to research by intrepid sexologists over the past decade, we now know a few more foolproof ways to handle a FWB situation.
Like many a seasoned practitioner, I have reaped the benefits and suffered the setbacks from having sex with my friends. Some situations were fun and lighthearted, some ended awkwardly, and others continue to haunt my dreams in the best way possible. The common denominator is that at the core was a friendship that existed before we hit the sheets — that's the difference between a FWB and a casual hookup after all. Although the terms may be used interchangeably, to me, a "f*ck buddy" isn't a friend with benefits. The former centers the sex, and the latter centers the friendship.
So if you're looking to get it on with a friend, here are 7 things to keep in mind to survive a FWB hookup: