9 Little Ways Couples Who Last Communicate Differently Than Those Who Break Up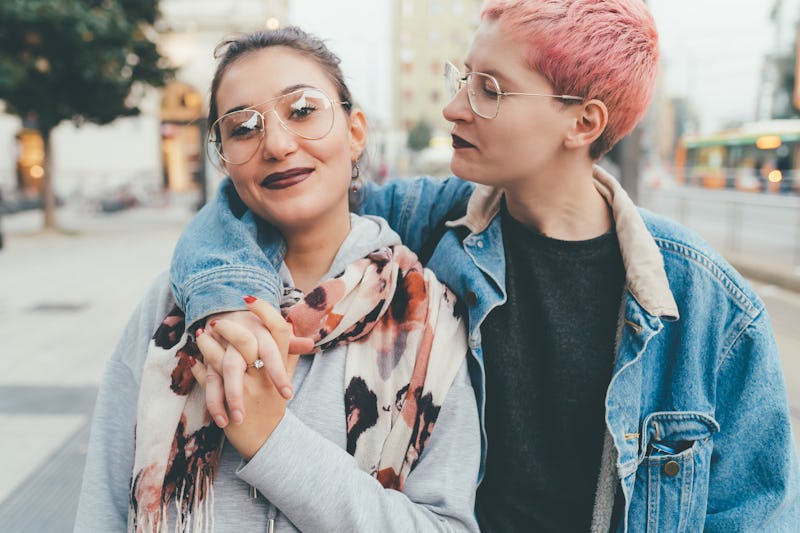 Fotolia
When you first start dating someone new, it's only natural to wonder whether your relationship will be able to stand the test of time, or if it will eventually fall apart. As infatuated with each other as you and your partner might be in the beginning, the reality is that not every couple can make things work long-term. So what's the main difference between couples who last and those who break up? Couples who last long-term know that having healthy communication habits in a relationship is the ultimate key to success — and even if they communicate well already, they're still always striving to improve their communication skills.
"It is essential to work towards improving communication in a relationship as we continually create more opportunities to get to better know and understand the other person as well as to become better known and understood ourselves," Anahid Lisa Derbabian, Licensed Professional Counselor, Healer, and Life Coach, tells Bustle. "As we all are constantly changing and evolving as life does, working on our communication will connect us to our evolving significant other. This then leads to a relationship that is alive and active."
Simply put, your relationship is much more likely to be a long, happy one if you and your partner both make an active effort to communicate, both well and often. If you want to learn the secrets to long-term relationship success, here are nine little communication habits you can adopt that will help your relationship not only survive but thrive for years to come.