11 Small Things You Can Do For Your Partner That Will Have A Big Impact On Your Relationship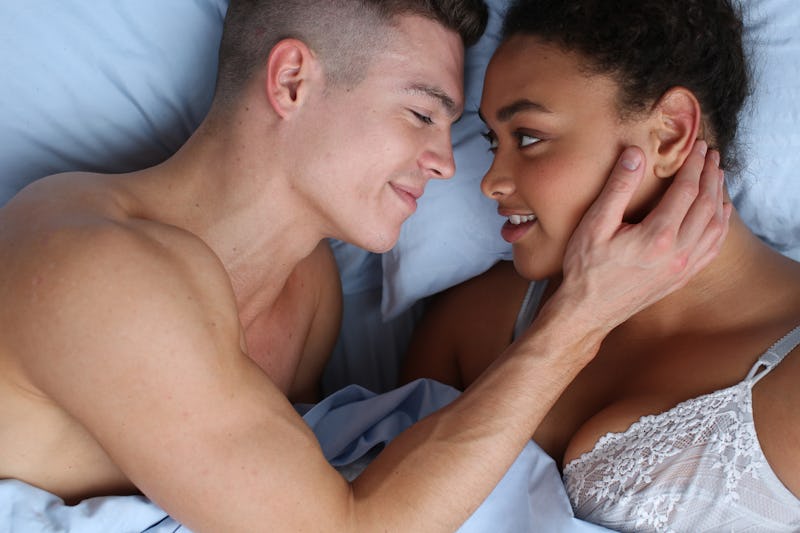 Ashley Batz/Bustle
What is the secret to relationship success? The reality is, it's not an exact science. Every relationship is different, so what works for one couple may not work for you. Regardless of your circumstances, experts say one of the best ways to ensure your relationship lasts is to make small things count.
"The small things are important in relationships because they make up the majority of a relationship — the details, the little moments, the day-to-day experiences, and the choices we make as we move through our partnership together," licensed marriage and family therapist, Lisa Olivera, tells Bustle. These are the things that fill in the gaps between anniversary gifts and the vacations that you take together.
That's why Olivera says these small things tend to have more of a lasting effect on the overall wellbeing of a relationship. "Small gestures create big impacts because they provide consistent reminders of the values, care, and support each partner brings to a relationship," she says. "They remind us that we aren't alone and that we're seen, heard, and understood."
In fact, a study conducted by relationship expert, Dr. John Gottman found that it really was the little things that made a relationship successful. Couples who responded to each other's bids for affection and connection more often were much more likely to stay together than those who did it less often. These were couples who cuddled with each other when one partner asked to or responded to each other's attempts at conversation no matter what.
So here are some seemingly small things you can do for your partner that will have a big impact on your relationship in the long-run.