7 Reasons To Break Up Even If You're Happy, According To Experts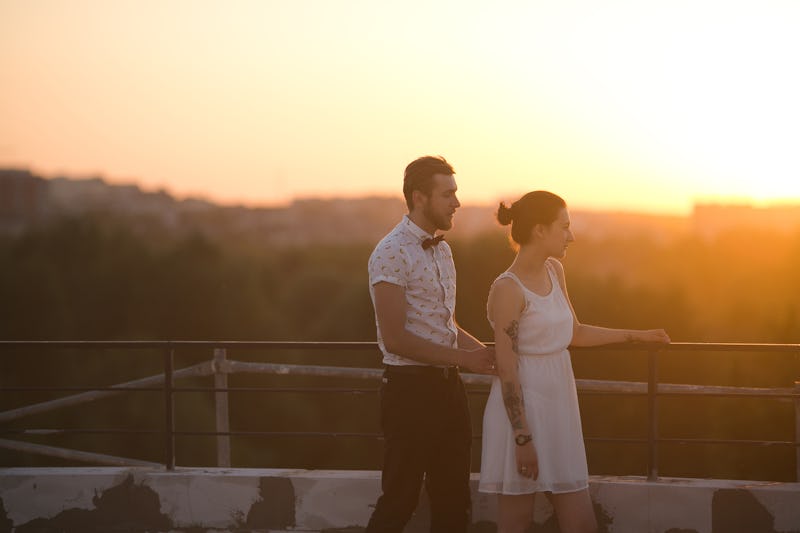 Fotolia
When you hear about a couple that just broke up, you probably assume they weren't happy in their relationship. But that's not necessarily the case. Some breakups have to happen even when both people are happy — and they're often the most devastating ones.
We usually think of happiness as everyone's ultimate goal, but the truth is, there are a lot of other things people want from life and from relationships. Some people may not be satisfied with happiness alone if they're not also learning and growing, for example. So, having doubts about a relationship you're happy in is normal, and it doesn't mean you're being too picky. Being in love is not enough to help a relationship survive, and neither is being happy.
Even if happiness is your primary goal, the happiness you're feeling in your relationship could be temporary. "Falling in love releases euphoric hormones in your body such as dopamine and oxytocin," sex educator Stef Woods, J.D. tells Bustle. "These hormones increase your sex drive and your attachment to your significant other. But these euphoric levels decrease with time. The end result for some couples is that they realize they love each other but aren't in love with each other."
Here are some reasons to consider breaking up even when you're happy in your relationship, because there's a lot more to relationships than happiness:
Check out Bustle's 'Save The Date' and other videos on Facebook and the Bustle app across Apple TV, Roku, and Amazon Fire TV.