If You've Never Planned A Bachelorette Party Before, Experts Recommend These 6 Tips To Start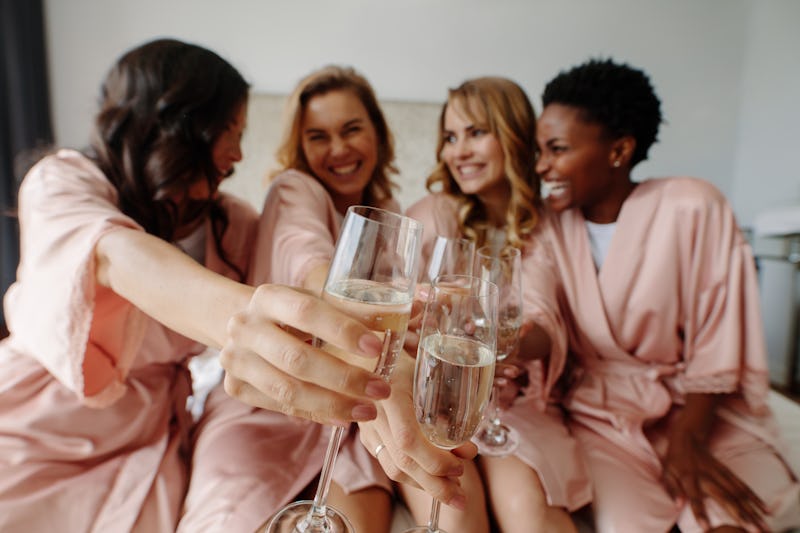 Shutterstock
You've been tasked with planning a bachelorette party. Yes, it's not an easy process, necessarily, but you can do it and do it well! And if you feel like you have no idea how to plan a bachelorette party, don't worry. There are some basic guidelines to follow that will give you a little more foundation about where to start. While each party will be different and unique to your crowd, there are some basic things you should always think about when planning for a group.
And indeed, remember the golden rule — this day or weekend is about your friend, not you, Alyssa Longobucco, senior style & planning editor at The Knot, a wedding planning service and website, tells Bustle.
"It doesn't matter if you'd prefer a wild pool party to a relaxing spa day, if chill is what the bride wants, her friends should give that to her," Longobucco says. "Likewise, if you prefer a couch to a club but your bride-to-be has her heart set on Vegas, you just have to make it happen."
There are so many ways to ensure your friend feels loved, and celebrated, so get creative, Longobucco says. Who knows, you might even have a blast putting it all together!