9 Ways To Stop Sunday Scaries In Their Tracks, According To Experts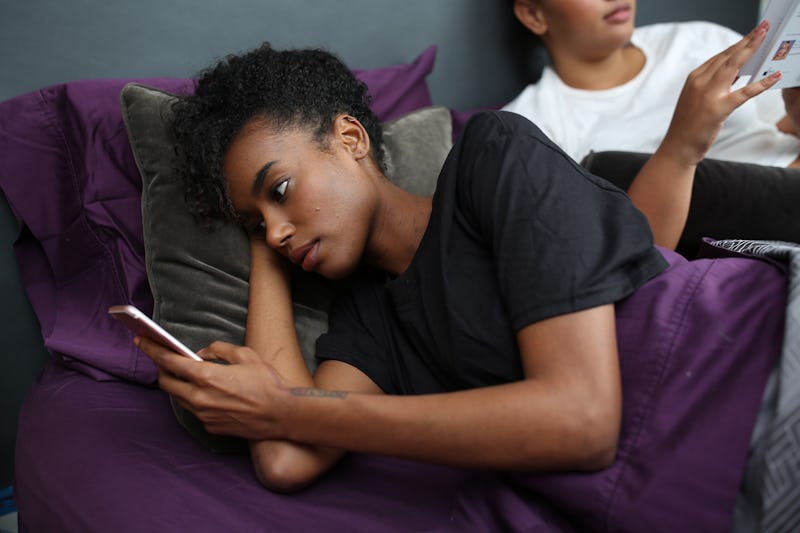 Ashley Batz/Bustle
Have you ever had a great weekend, only to be met with an achy feeling of unease and a pit in your stomach on Sunday evening? Do you dread the work week, and think about all your upcoming assignments, projects, and deadlines on a loop as the weekend comes to an end? If you nodded "yes," you're not alone: This feeling of nervousness or sadness that happens on Sunday nights, aptly dubbed the "Sunday scaries" (or, Sunday blues), is all too common. In fact, as CBS reported, a 2017 survey revealed around half of people around the globe experience Sunday scaries, and nearly 76 percent of Americans alone claim to experience this feeling.
"We experience such freedom over the weekend, and the ability to reconnect with ourselves, that when Monday comes around, there is an internal alert and clock that reminds us that 'the grind' begins again," Tal Rabinowitz, the founder of The DEN Meditation, explains to Bustle. "It's enough of a reminder that our body begins to get in to 'fight or flight' mode. Yet we aren't attacking a lion, but rather, our weekly to do list. The adrenaline will set off anxiety, and begin to prepare our body."
If you find you're filled with dread come 5 P.M. Sunday like clockwork, you probably have a case of the Sunday scaries. Luckily, there are tools and tricks you can use to make this feeling more manageable. Here are nine ways to stop the Sunday scaries in their tracks.