I Changed Up My Exercise Routine For A Week & Here's How It Affected My Masturbation Habits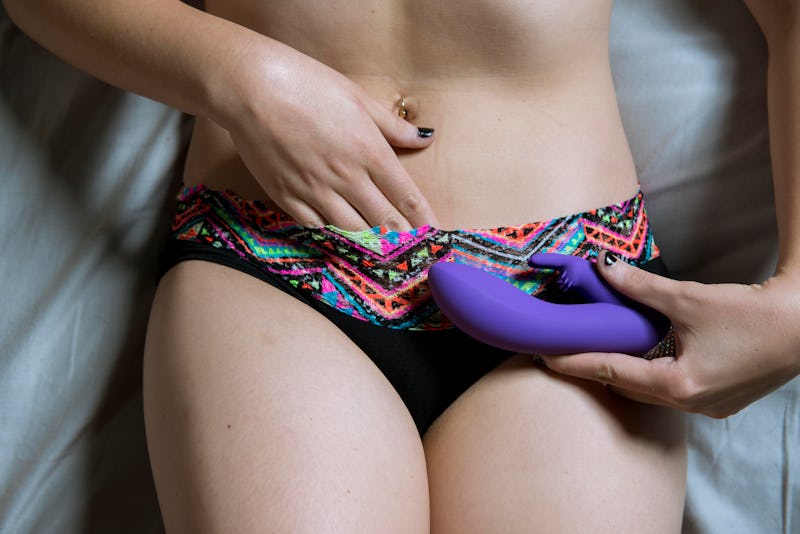 BDG Media, Inc.
While my masturbation game may be on point, I can't really say the same for my exercising game. Although I know that the benefits of regular exercise are countless, it's just not for me. I'd rather walk around a city for five hours every day than actually get myself to a gym. While walking does count as exercising, of course, I'd also like to point out that I don't walk around the city for five hours every day. I'm just not an exerciser.
But, while that may be the case, I do try to do yoga a couple times a week. I never do it for more than 30 or 40 minutes, and it's mostly because I want to stretch my back out, make sure my Corpse Pose is still perfect (if you know what that is, you'll see the humor in that statement), and just feel my body move. You can't spend as much time as I do at a desk and not move your body.
However, in knowing that endorphins that come from exercising are great for sex, I thought maybe these happy hormones could make my masturbation sessions, my orgasms specifically, even better.
"My clients report that simply moving — dancing, walking, stretching, hiking — is key to increasing their desire for sex, as well as sexual functioning (likelihood of reaching orgasm)," Dr. Jess O'Reilly, host of the Sex With Dr. Jess Podcast, tells Bustle. "[This] outcome may be tied to the fact that exercise can help you to clear your mind and feel more relaxed once the body cools down."
Well, there was only one way to find out. So, despite knowing it was going to be rough, I set out to do 90 minutes of yoga a day to see if it had any effect on masturbation.