8 People Explain What Motivates Them To Exercise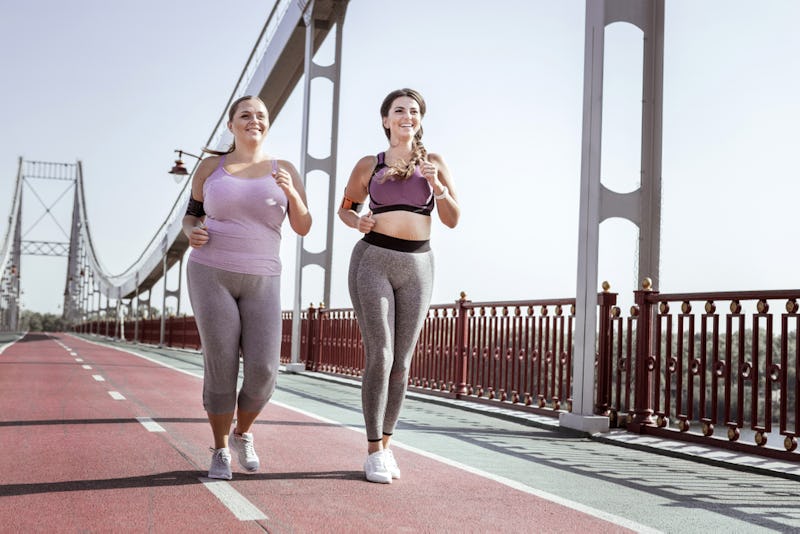 Dmytro Zinkevych_Shutterstock
Even though diet culture has tried to convince people that the sole goal of exercise is to get that "summer body," there is so much more to working out than ticking off an unrealistic resolution. There are so many reasons to exercise — physical health benefits, mental health boosts, and simply enjoying getting out and listening to a playlist among them. These people shared with Bustle how exercising makes them feel — and how they're squelching the idea that incorporating fitness into their routine is all about "staying in shape" (whatever that means, anyways).
Research has shown that there are countless benefits of working out when it comes to your mental health and wellness. It can boost your mood and ability to focus, protect you against neurological health issues such as dementia, help you sleep more soundly, and overall improve your cognitive health. The positive impact exercise can have on health doesn't just apply to the folks going on five mile runs, or people who live off of burpees. Studies show that just walking can help you beat fatigue and symptoms of depression by releasing feel-good endorphins, and can even improve creativity, as well as blood flow to your brain.
There are tons of ways working out can encourage wellness. These eight people shared with Bustle the reasons they exercise and all the benefits they gain from it.