Leo Season Is Going To Be A Tough One For All Zodiac Signs This Year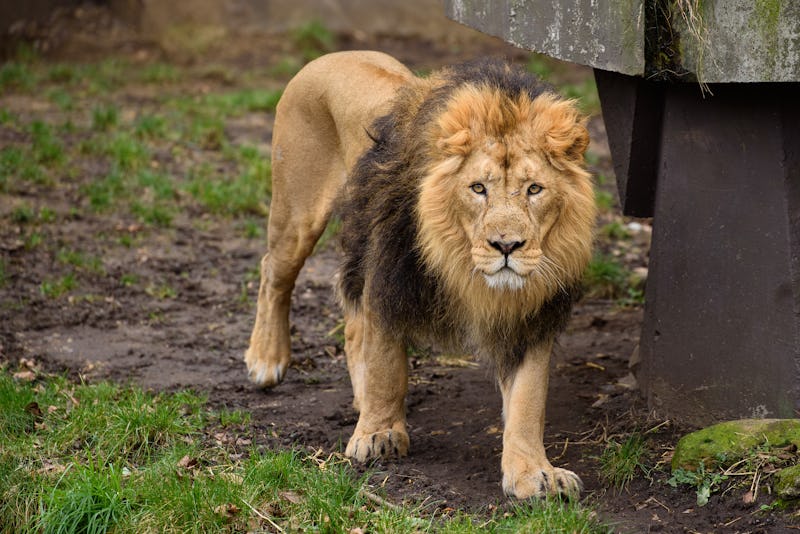 Joe Maher/Getty Images Entertainment/Getty Images
The Leo, as a zodiac sign, is a cheery one. Think of it as the pink Starburst of the zodiac: Everyone loves the Leos in their life. The happy-go-lucky​ sun sign is known for the positive and vibrant way in which it inspires us all to be our best selves. During Leo's time — aka, Leo season — in the sun, every zodiac sign's confidence is high, their energy is higher, and their lives seem to collectively flex and shine. Considering we're currently in Leo season (it began Jul. 23), I know what you're thinking, how long is Leo season in 2018 and when will your life start sparkling?
With the looming longest lunar eclipse of the century on Jul. 27, I completely understand why you might be chomping at the bit for some of that Leo luster. The Leo season begins on Jul. 23 and ends on Aug. 22. That gives us a full month with the spirit-packed season, but just because the sun will be in Leo for over 30 days, doesn't mean every day will be glitter and giggles. While Leo most certainly brings out the Beyoncé in all of us, the Leo season will have a few different twists and turns, thanks to a few other things going on in the sky. On Jul. 27, the full moon will go through a total eclipse, which will put a quick, but noticeable damper on our moods. As much as Leos like to celebrate enjoy the finer things in life, they're not immune to the effects of the activity in the sky.
According to astrologist Diana Brownstone, "the lunar eclipse will be very potent as it brings to a climax the issues that have been boiling since Mars (drive, ambition, war) went retrograde at the end of June," so we'll all have to stop and take a moment to address the things we haven't had the patience or will to address yet this summer. Just during and after the eclipse, our minds will be stuck on facing issues head on, and taking account of the people and things in our lives and making sure they're all where they should be. Shortly after the eclipse, we'll go back to feeling like our fancier Leo-inspired selves, but that reprieve will also be short lived.
Come Aug. 11, there will be a solar eclipse that will slow us down again for a day. Expect to feel extra reflective on during this second eclipse, but try to take advantage of it. You'll have had a very exciting and high energy month so far (minus that breif lunar eclipse vibe pause), so the solar eclipse is a good excuse to slow it down again and think about the things you've been enjoying and what you'd like to do more and less of over the rest of Leo's season. Once that period of reflection passes, you'll be back to enjoying your summer plans, being social and feeling good in your skin. Once Mercury retrograde ends on Aug. 19, you'll feel like any lingering chains have lifted and you'll be able to enjoy the last few days of Leo season feeling more carefree than you've been able to afford in a long time.
But just because Leo season will come to a close on Aug. 22 as we move into Virgo season doesn't mean you can't keep the Leo vibes rolling. After spending the summer feeling confident and close to yourself, you'll be able to head into the fall with a newfound sense of capability and a refreshed positive attitude that will continue to serve you all year. So yeah, lean in to Leo as much as you can.