The 'This Is Us' Super Bowl Episode Is Longer Than Ever, So Prepare For ALL The Tears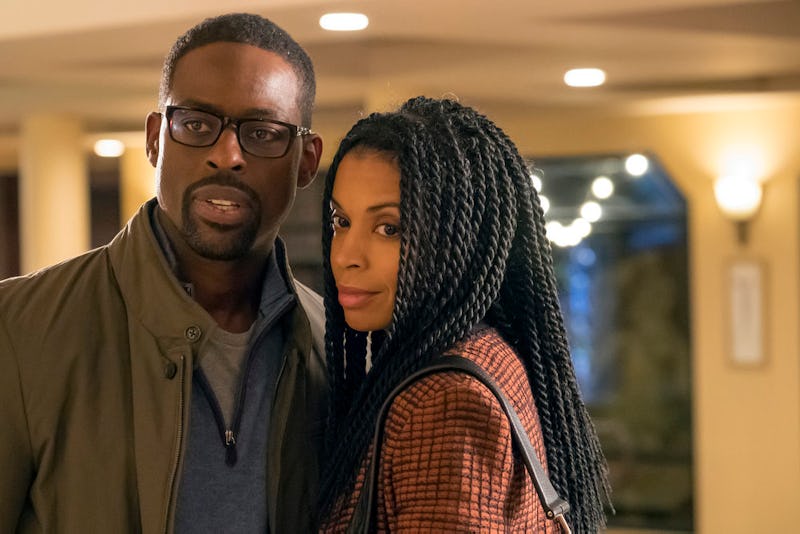 Ron Batzdorff/NBC
Sunday night will be an emotional one for many reasons. The New England Patriots and Philadelphia Eagles will leave their respective fan bases either heartbroken or celebratory, and the post-Super Bowl episode of This Is Us will leave all of humanity downright devastated. Depending on game length, it should be airing around 10:15 p.m. ET. The show usually takes a toll on viewers' emotions, but this one will be a doozy. 60 minutes is the usual runtime for the show (including commercials), but the Super Bowl episode of This Is Us will be a little longer than usual.
According to Entertainment Weekly, the drama will add three minutes to its runtime on Sunday night. Granted, that may not sound like a significant extension, but, as This Is Us fans will know, a lot can happen in a short amount of time. Plus, television editors on incredibly popular shows are used to editing episodes down to fit within a strict time slot. You always hear people in show business talking about the amazing footage that's left on the cutting room floor — it's just the nature of the game that some stuff that they'd like to include will have to be removed for time. The fact that they refused to get rid of three minutes can potentially speak to just how pivotal those three minutes were to the story. And, given the story they're about to tell, that's bound to make fans equal parts uneasy and excited.
Sunday night appears to be it. Really it. The moment us fans have been anticipating for more than a year is finally upon us, assuming that showrunners don't pull a fast one on us. While creator Dan Fogelman is remaining vague, as always, he is also hinting that audiences should prepare. "I mean, all signs point to that next week is going to be the Big One. This was always the plan from inception, that this time in Season 2 is when we're going to show the answer to this question — and then let things progress in a different way beyond there, which people will see next week as well," he said in another EW article.
The most recent episode, which EW reports will re-air prior to the Super Bowl — though why anyone would want to relive that trauma is beyond me — showed the catalyst to the tragedy we've been awaiting. We finally know that a crock pot started the fire that seems to be the cause of Jack's death, and promos for the Super Bowl episode confirm that we're going to see exactly what happens when the Pearsons discover the blaze.
While we know basically what to prepare for, Fogelman continues to drop hints that things aren't exactly what they seem. "Next week is a very, very heavy episode, and I think the end of this week's episode and next week's episode have a different kind of emotional reaction to them," he said in the same EW interview. "The episode is alternately thrilling and brutally heartbreaking and sad. And then surprising."
OK — the heartbreak and thrill is what we can naturally expect from a story line about a fire, but, excuse me? What on earth is going to be surprising? This is too much. Raise your hand if you're being personally victimized by This Is Us. And Fogelman didn't stop there. "In terms of what happens in the next hour of our television show, there are a lot of surprises, and I think the prism by which you view this family will completely shift on its axis," he continued. What? Can I send Dan Fogelman my medical bills? Being this cryptic while holding all of our hearts in his hands should be a federal crime.
There's obviously still a lot we don't know about the events and aftermath of the fire, and the things we do think we know can still be called into question. These additional three minutes in the post-Super Bowl episode are coming at a time when viewers are desperate for answers, and hopefully, answers are what they'll get.