Will Jude Law Be In The Rest Of The 'Fantastic Beasts' Movies?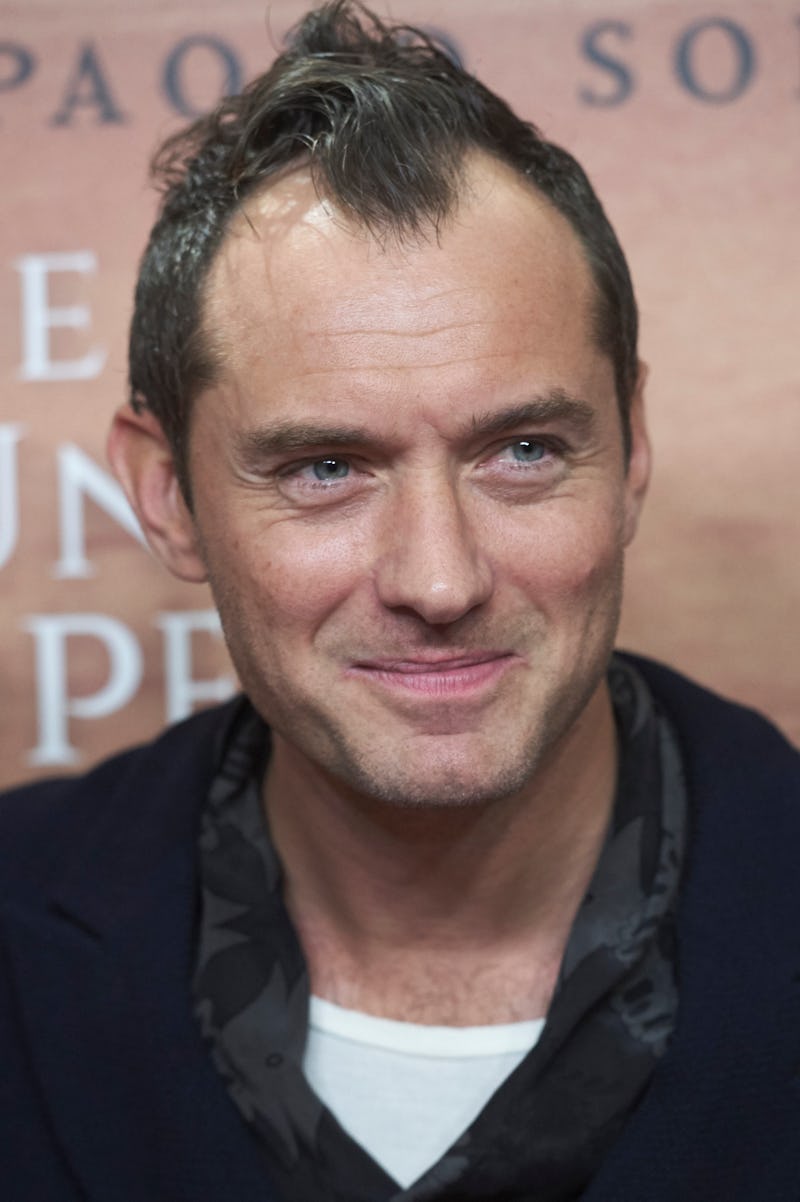 Carlos Alvarez/Getty Images Entertainment/Getty Images
Following the announcement that Jude Law will play Albus Dumbledore in the Fantastic Beasts sequel, fans are left to wonder how many Fantastic Beasts movies Law will actually be in. Considering Law is a two-time Oscar nominated actor, who's appeared in films like Hamlet and The Young Pope, it's no surprise that the 44 year-old would be trailblazing his talent into Hogwarts. However, it's currently unknown how many of the remaining movies he'll appear in.
Fans remember Dumbledore from Harry Potter, the iconic noble wizard who mentors Potter in the series. Both Richard Harris and Michael Gambon played the older role of Dumbledore in the past, but what has everyone excited these days is the younger Law version. Fantastic Beasts is set in the '20s where magizoologist Newt Scamander, played by Eddie Redmayne, discovers a wizardry community in New York.
J.K. Rowling, who is also responsible for writing the screenplay for the second installment set to release on June 16, 2018, announced that there would be five movies in the Harry Potter spin-off, but can we expect Law to be in the three after the sequel? No one can say for sure yet. However, it's promising that director David Yates speaks of Law highly. In a statement to Entertainment Weekly, Yates said,
"Jude Law is a phenomenally talented actor whose work I have long admired, and I'm looking forward to finally having the opportunity to work with him. I know he will brilliantly capture all the unexpected facets of Albus Dumbledore as J.K. Rowling reveals this very different time in his life."
But the director isn't the only one excited about Law's latest role in the franchise. Fans seem equally excited:
Remember to save the date for the second film coming next June. Whether Law is in all four remaining movies or not, I'm super pumped about seeing this star join the wizardry team and finding out what happens next.