There's A Major Mercury Retrograde This Winter — Here's How It Will Affect Your Sign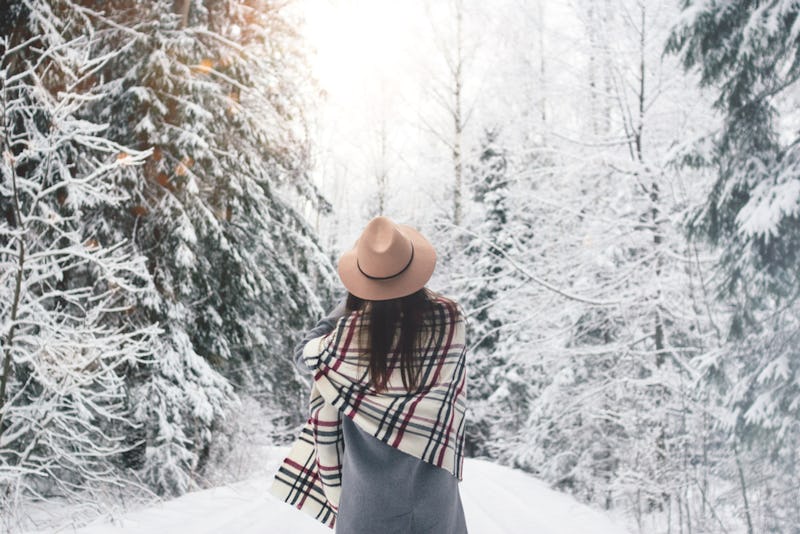 LeonidKos/Shutterstock
As the seasons shift, so also do the stars – and as Venus in retrograde takes its final bow in messing with our love lives, another planet is beginning its journey backward to take its place. That's right, folks — Mercury will begin its third retrograde of the year in Sagittarius on Nov. 16, the same day that Venus' retrograde ends. By the time it finishes on Dec. 6, it will be back in Scorpio. If you're wondering how Mercury retrograde in winter 2018 will affect you based on your sign, it's time to strap in.
This winter's mercury retrograde affects everyone differently, but never fear — those handy symbols can tell you what areas of your life to keep an eye on during this time.
Mercury in Sagittarius is a very free-flowing, fiery placement that can be a little scattered for the communication planet's liking, and this one also squares the planet Neptune in Pisces, according to Astrology King. This means our version of reality could feel very distorted at the moment, as Sagittarius is a fire sign based on truth and adventure, but Pisces is a water sign based on fantasy and dwelling, and Mercury and Neptune both highly influence thought and perception.
"Mercury square Neptune distorts your thinking which can confuse and complicate discussions and business dealings," Astrology King writes. "Even giving or receiving instructions can suffer from lack of clarity and misinterpretation."
But hey — going from a fire sign (Sagittarius) to a water sign (Scorpio) will be easier than you realize! Read on to find out what this Mercury in Retrograde will mean for your sign.