Here's How Many Women Actually Get Off When They Masturbate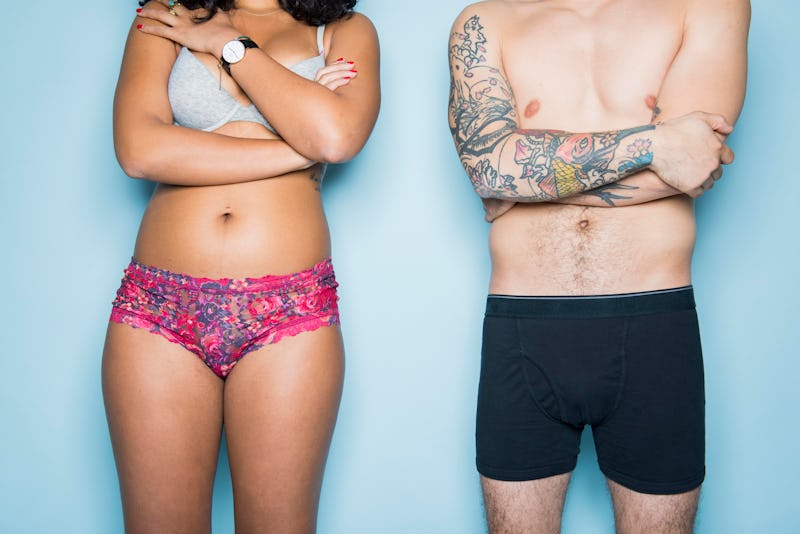 BDG Media, Inc.
Millennials may just be the self-love generation — not only because we're widely billed (or stereotyped, whatever word you prefer) as selfish adult youths stubbornly pursuing our own agendas. In honor of Masturbation Month — this month, May, did you know? — let's take a look at millennial masturbation habits.
Modern legend has it that millennials are less interested in sex and less inclined to pursue it than their forbearers, and yet, at the same time, tend to be pretty open about sex and sexuality. (Despite the bottomless well of think pieces on our prudish nature that suggest we're not actually getting any.) Maybe that's because we're busy setting our financial futures on fire with untenable consumption of artisanal avocado toasts, or tweeting; maybe it's because we're satisfied to simply pleasure ourselves. millennials, by which I mean people in their late teens to mid-thirties, masturbate a lot: Often, to improve their sexual technique; sometimes with a buddy; and with relatively few qualms when it comes to discussing these habits openly.
As the following five points demonstrate, most of us do it, and to our own benefit: What better way to build sexual confidence, empower yourself, and — especially in the era of the unrelenting, 24/7 news cycle — mitigate stress than with a little self-love? Read on to see exactly how millennials are doing it.