The Value Of Victoria Beckham's 14 Engagement Rings Will Blow. Your. Mind.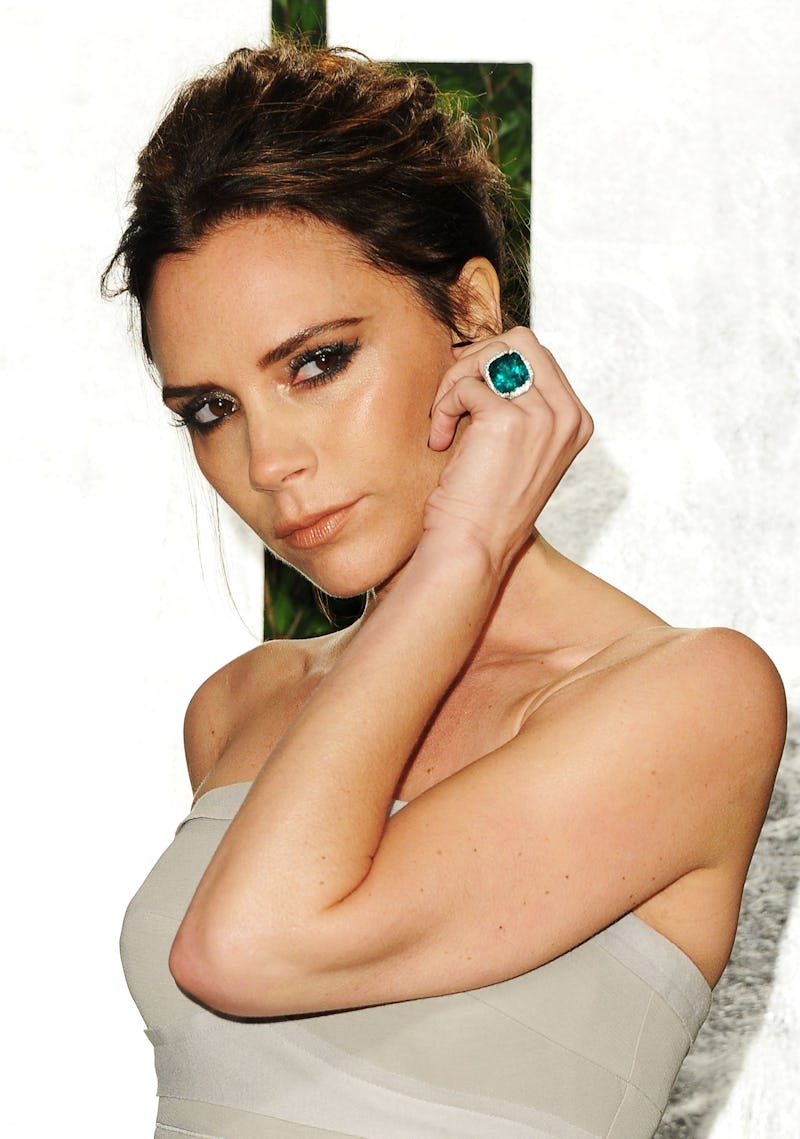 Pascal Le Segretain/Getty Images Entertainment/Getty Images
While most people who get engaged tend to get one ring and call it a day (wedding band aside), you can trust former Spice Girl and now mega-successful fashion designer Victoria Beckham to do it her own way. Since husband David Beckham proposed to her in 1998, the 44-year-old has been seen sporting a total of 14 different engagement rings, prompting the question, how much are Victoria Beckham's engagement rings worth?
The reason everyone is talking about this major jewellery collection all over again is because Beckham arrived at the Dior menswear show last week wearing yet another ring on that finger. No one's sure whether each of Beckham's rings are indeed engagement rings or just "normal" rings worn on her ring finger but, either way, she has a lot of diamonds.
Tom Belson of Hatton Garden's Prestige Valuations told the Daily Mail that he estimates the designer's ring collection is now worth a huge £8.9 million. I spoke to Ringspo's jewellery expert Alastair Smith, who actually puts the estimate a little higher. "Many of Victoria's rings are exceptional in size and quality, with significant centre stones," he tells me. "Across all 14 rings, it's likely that her collection cost somewhere in the region of £10m, although it could be significantly more depending on the quality of the rubies and the sapphires used in her rings." Smith makes an important point, and with all these estimates, as size and quality when up close could seriously increase the price point.
The fact that Beckham reportedly paid for some of them herself is proof that she's a woman who knows what she wants, and isn't afraid to go after getting it. Here's the lowdown on each of her rings, including those all-important individual valuations.