This Website Works Out Exactly How Much You Could Earn From Insta & It's Not Half Bad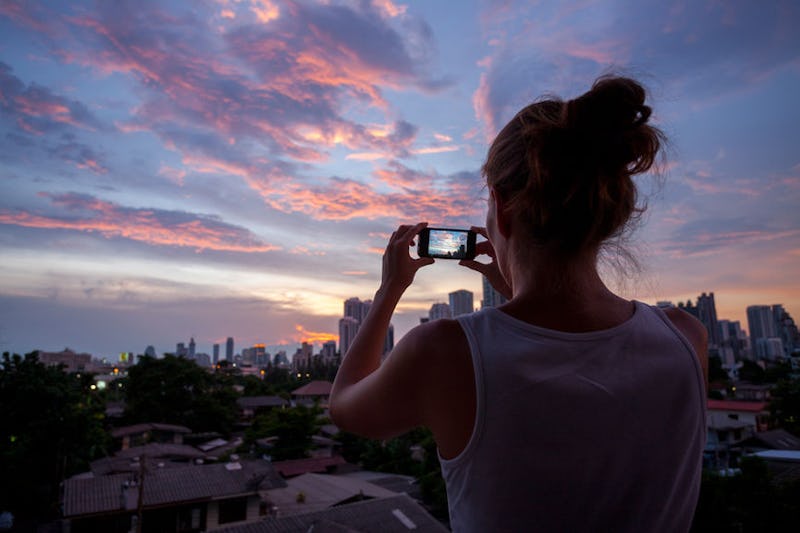 Aleksandra Kovac
2018, what a time to be alive. With a device smaller than a mini box of Cheerios you can take photos, play music, watch telly, access the internet, make calls, text people, play games, and I can go on but you get what I mean. A lot of technological breakthroughs have been made in recent times. And with this, has come a whole new world of e-commerce and ways to make money you might never ever have expected. Like, say from pictures of yourself. And now a new tool can tell you just how much you could earn from your Instagram account.
What?! Yes y'all, you could be raking it in, all by your selfie. The genius minds over at MyVoucherCodes have gone on ahead and created an interactive tool that will help you see your true potential is, or your #instaworth. Real talk, this is not a drill. The calculator lets you calculate just how much you could be earning with every single post that you put out on your Instagram account.
Woah woah woah stop it, are they for real? Well it looks like they really are. The calculator looks at how many followers you have and gives an approximate amount you could be earning from all those mirror selfies/food shots/photos of your dog.
And you guys the potential is serious.
It looks like, according to this calculator you can make wedge with every post, the more followers you have. If you have 1,280 followers you can pull in a fiver, 2,560 followers, a tenner, 6,399 followers £25, 12,798 followers £50, 25,595 followers £100, 127,976 followers £500, and last but definitely not least, if you have 255,951 followers you can earn £1000 a post.
Holy effing moly there is a lot of gold in those there hills. But like, how do you even get that many followers? And what the heck is an influencer?
According to influencermarketinghub.com, an influencer is,
"An individual who has the power to affect purchase decisions of others because of his/her authority, knowledge, position or relationship with his/her audience. An individual who has a following in a particular niche, which they actively engage with. The size of the following depends on the size of the niche."
Right so in layman's terms, an influencer is basically a person who followers look up to, are inspired by, and who has the power to persuade people to consume/purchase certain goods, services, and experiences.
A perfect example of an influencer who has literally shot to the top of the pile is Zoe Sugg, or as she is more commonly known, Zoella.
Zoella is a vlogger and influencer, who first started uploading videos mainly about beauty, but also about her life, on YouTube way back when in 2009. Not content with being one of the most successful YouTubers of all time, she has also launched a range of beauty products under the name Zoella, created a lifestyle brand, written (kind of) three books, and had a number one single. And y'all her social media clout is serious. OK, so this one time she posted a picture of a flat white that I (yes actually me) made, and to date that has had 252,192 likes. That is more likes than all of my likes put together.
Shortly after she had left the cafe where I worked, we were alerted to who she was by a barrage of literally hysterical tweenagers. We are talking Beatlemania. It was seriously intense. And none of us over the age of 25 had any clue who she was. And yet, she is like, nailing it RN.
So how much do you reckon you can get from your posts? Maybe the likes of Zoella might be quaking in their boots? Well, apparently I could get an absolutely stonking £3.14 per post. Yeah actually I think she is probably safe there actually.