9 Ways Soulmates Express Gratitude To Each Other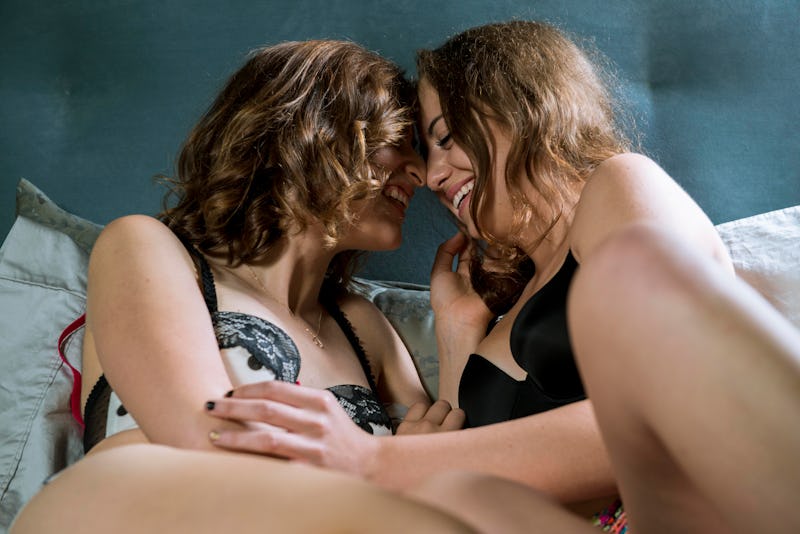 BDG Media, Inc.
Of all the ways to show your partner that you love them, expressing gratitude might be one of the most simple with the highest rewards. And couples who are soulmates have often found ways to express gratitude that go beyond a simple "thank you." If you and your partner are looking to find new ways to bring this great habit into your love life, look no further than these expressions of gratitude observed by experts.
"Gratitude is important because it enhances a relationship," David Bennett, certified counselor and relationship expert with Double Trust Dating, tells Bustle. "Not only does research show that expressing gratitude makes people feel happier in general (which itself can have a positive relationship impact), but it has been shown to lead to longer lasting and more committed relationships. It just makes sense that being appreciative of your partner, and expressing it, is important in the strongest relationships." With science on their side, the strongest couples find creative ways to show they care.
"Regular displays of gratitude show your partner that you don't take them for granted, as well as serve as a reminder of the special place they hold in your world," Dr. Julie Gurner, doctor of clinical psychology, tells Bustle. "Everyone wants to be appreciated, and doing so can strengthen your relationship overall." There are a variety of ways to express the sentiment behind "thank you" beyond those two little words, and experts know exactly what they are.
Here are nine ways soulmates express gratitude to each other.