Here's Why The July New Moon Will Make You Feel A Little Sensitive About Your Love Life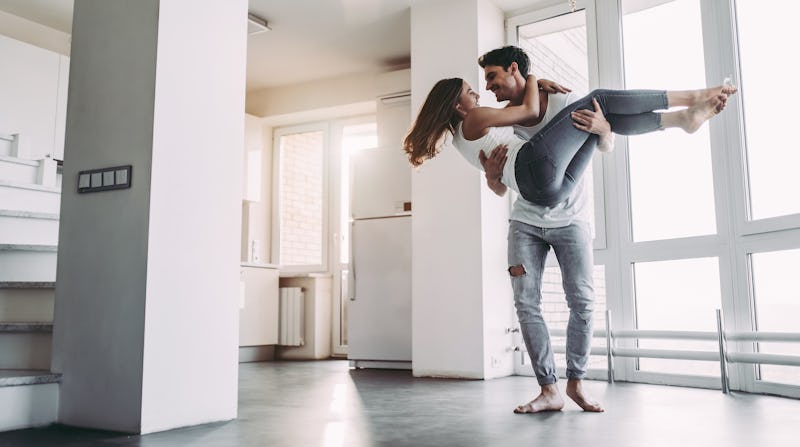 4 PM production/Shutterstock
Love is in the air — or, more literally the night sky — when the new moon on Jul. 2 moves into Cancer. With the new moon in this sensitive and emotional sign, how you love will be in the spotlight of this dark moon. How you love your partners, friends, but perhaps most importantly: yourself. Love is much more than romance. Knowing how the July 2019 new moon will affect your love life, based on your zodiac sign, will empower you to get to know yourself, or your loved ones, a little deeper. You might declare true feelings over a candlelit dinner or light candles for a much deserved and long overdue bubblebath for one.
The new moon-solar eclipse combination makes for an intense astrological event. With it all happening under Cancer's reign, emotions are going to be energetically significant. You could feel compelled to gush over your crush or upgrade your self-care routine to better nurture your self-love habit. And, because this is an eclipse, things may end. Don't panic. Eclipses guide us to what's better for us. If a relationship isn't bound for the altar, or is simply failing to fulfill you, this eclipse may start to see it fizzle. Do not resist the end.
The new moon is classically a time for new beginnings. Look out for them in unexpected places. July's new moon will invite change, ridding your love life of the people or habits that hold you back for that great, big love you're worthy of. And maybe, under this new moon, you'll realize how worthy you actually are. How about that for some intense summer loving?