How This Month's Full Moon Will Affect Your Love Life, Based On Your Zodiac Sign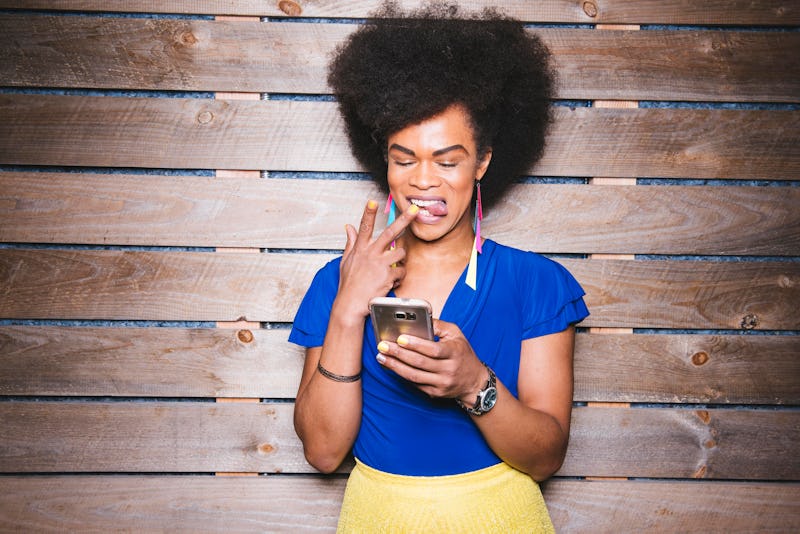 BDG Media, Inc.
The Jun. 21 full moon takes place in Sagittarius and it's also known as the Strawberry Moon, per the Farmer's Almanac, referring to the relatively short strawberry picking season that takes place in June. In European agricultural circles, it was called the Honey Moon or the Mead Moon, both in reference to mead fermented with honey, which was typically ripe and ready to be harvested by the end of June. But what does the June 2019 full moon mean for your life love based on your zodiac sign? Bustle spoke to the experts to find out.
"The Sagittarius Full Moon sheds light on inner truths, which will brighten up matters of the heart," astrologer Lisa Stardust tells Bustle. "Be honest with yourself and others about what you want and don't want in order to move forward."
Sagittarians are notoriously boundary-resistant and love to thrust forward against all odds in their relationships. So while you may feel a renewed sense of clarity and motivation around potentially shooting your shot, keep in mind that you may feel the consequences of putting your boundaries on the back burner around this time. But that's not an inherently bad thing! We could all stand to test our edges once in awhile, and who knows? It could pay off this new moon. Here's more on what each of the signs can expect.