Here's How To Audition For Arie's 'Bachelor' Season Because You Know You Want To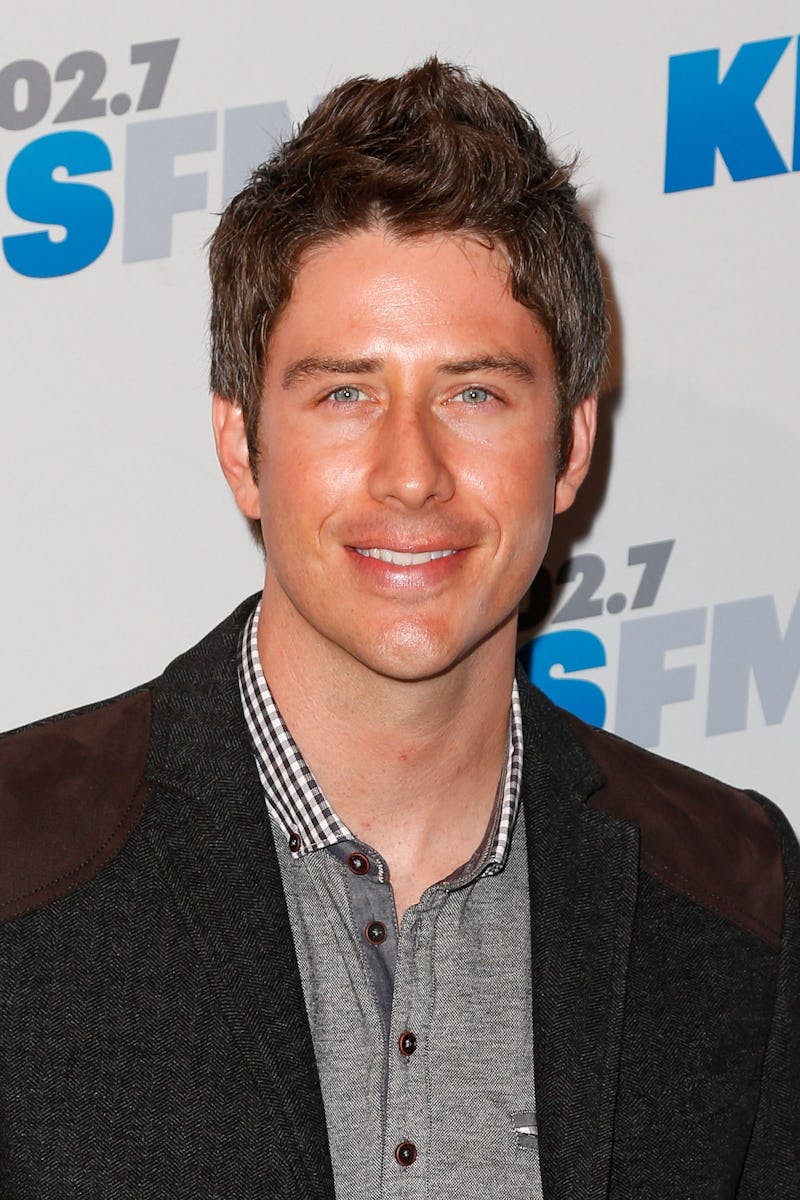 Imeh Akpanudosen/Getty Images Entertainment/Getty Images
After the rather surprising announcement that Arie Luyendyk Jr. is the next Bachelor, some are already interested in competing for that final rose. But how do you audition for Arie's season of the Bachelor? That's a question I imagine Arie hopes women over the age of 21 are asking themselves after the news. Especially since Arie's a bit of wild card; it's been nearly six years since the race car driver was the runner-up on Season 8 of the Bachelorette with Emily Maynard. But, for those in which distance made the heart grow fonder, there are a few ways to sign-up forThe Bachelor Season 22.
One way is to fill out an application either online or in a hard copy that you send via the mail. How old school, right? The application, which is available at any time for you to fill out, is just two pages and asks about your background. They want to know your highest level of education. Do you have a valid passport? What's your favorite drink? And, no surprise, the casting directors over at Warner Bros. want you to send along a few photos with the application.
The Bachelor casting directors also suggest sending along a video since it's the best way to show off your personality. And, let's be honest, this is a TV show. They want to see how you act on camera.
There are rules to what your Bachelor audition video should look like. For starters, if you're using your iPhone, make sure it's in landscape format and not portrait. Also, "make sure you are not backlit," the home tape instructions read. "Standing in front of windows or other major light sources looks TERRIBLE on camera." That use of all-caps lets you know that they're serious.
You'll also need some help from a friend, who must ask you seven specific questions that include detailing your dating history and sharing your fantasy date. Most importantly, the casting agents need you to "get both a close-up and a full body shot of yourself. This is very important!" Oh, I wonder why?
Another way to audition is to show up to a local casting call. Right now, the Bachelor website hasn't listed any upcoming calls for Arie's season, which just means that you have time to re-watch Arie's season of The Bachelorette. You also have time to learn from Bachelor contestants who didn't get the final rose. Jaimi King, who competed for Nick Viall's heart last season, suggests showing off your own style. "I definitely advise to come dressed super nice!" she told News With A Twist. "Don't go out and buy a whole new wardrobe. Just come in your best style."
Or you can do all these things for your BFF, since yes, you can nominate a friend to be on the show. But word of advice: ask them before you offer them up to the reality show gods.