8 Ways To Avoid Vacation Burnout, According To Travel Experts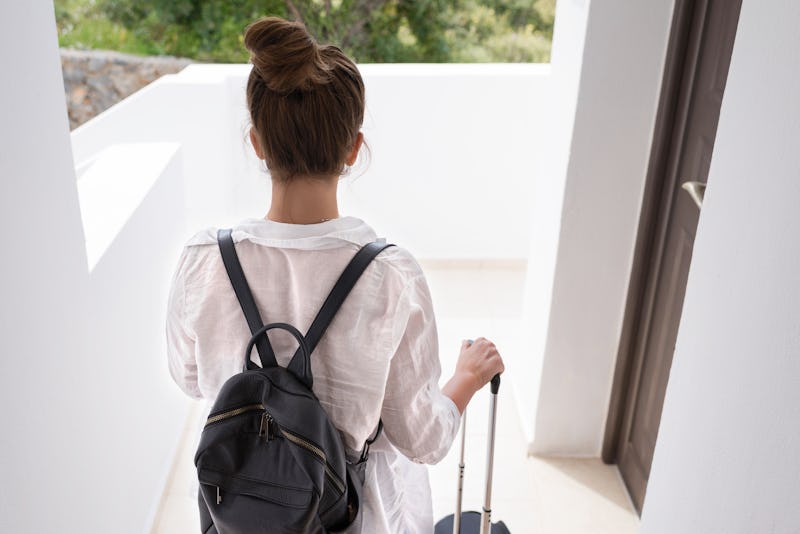 Shutterstock
Summer vacations are supposed to leave you feeling relaxed, rejuvenated, and with a new attitude about your day to day responsibilities. But flight delays, lost luggage, reservation issues, and other travel mishaps can turn your dream trip into a nightmare. And by day five of your weeklong trip, you can feel yourself getting vacation burnout from dealing with all the logistics and other random stressors that come up.
"Usually, it's the basics that trip travelers up," Mel Dohmen, the senior brand manager at Orbitz, tells Bustle. In fact, a 2017 survey conducted by the site Simplemost found that, of the 8,000 people polled, money, safety, and travel to and from a destination were the top three vacation stressors.
While there are definitely things that can go awry with summer getaways, research has shown the health benefits outweigh the potential stress that may arise. As TIME reported, taking a vacation can leave you feeling reenergized, helps put you in a healthier mindset with new surroundings, and boosts your overall mental wellness. Further, a 2018 study found people who take vacays live longer. (Can't afford to take a vacation? A recent study showed meditation reduces stress in a similar way to taking trips.)
So, whether you're gearing up for a cross-country road trip, flying to a tropical destination, or backpacking through Europe, here are eight hacks from travel experts that will make your summer excursions so much more enjoyable.