This Is How To Be An Ally On Trans Day Of Visibility, According To A Trans Person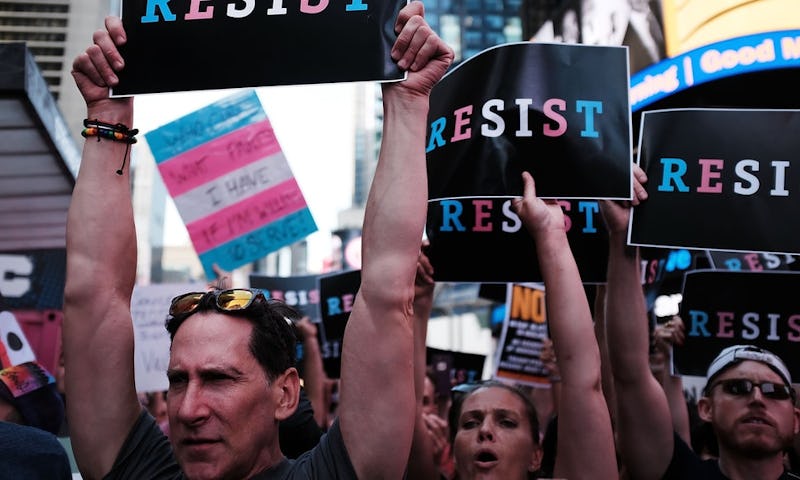 Spencer Platt/Getty Images News/Getty Images
Mar. 31 is International Transgender Day of Visibility, a day for trans folks to come together, speak out, celebrate one another and the activists fighting for our equal rights, and, of course, to post some sizzlin' selfies. As a trans person, I know sometimes people aren't sure how to be an ally on Trans Day of Visibility and other days like it — whether it's OK to make posts on social media, whether it's OK to comment on your trans friends' posts. And the good news is, if you're worried about those things, you've got a leg up on plenty of other people.
One of the most important things to remember is that you'll see trans people marking Trans Day of Visibility in various ways. Some post selfies, and some spend the day mourning those we've lost. Some choose to retweet others instead of writing posts, and some reject the idea of the day at all. These reactions from trans folks are all valid. For us, visibility is a complicated concept.
For me, visibility is about reminding the people who actively dislike us, who want to "fix" or "correct" us, who belittle and demean and abuse us, that we're still here, we love and support ourselves and one another, and that's not going to change anytime soon.