How To Bond With Your Partner During Quarantine, Based On Their Sign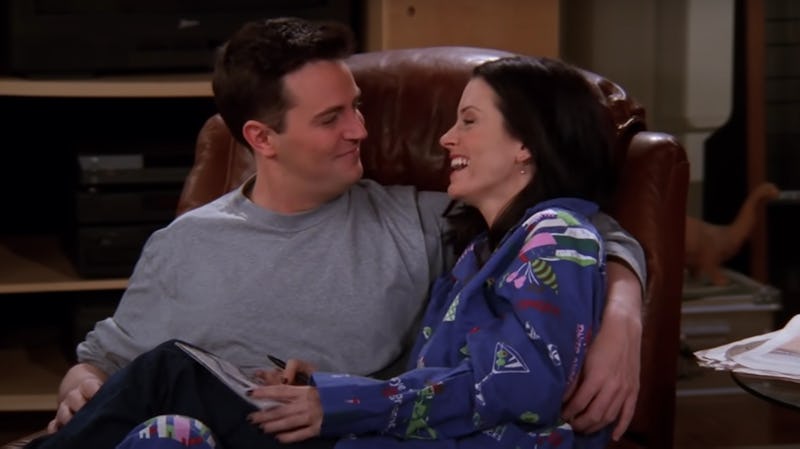 Friends/NBC
If you're longing for those pre-quarantine days, where your busy schedule meant that you actually looked forward to spending time with your partner — don't worry. You'll get there eventually. But, for now, don't let all this time you're spending together go to waste and instead allow astrology to guide you. If you have no clue where to start and you need some ideas, there are things you can do to bond with your partner while quarantining together, based on their zodiac sign.
There's no doubt it: Being stuck inside with someone 24/7 isn't easy. When being around your partner is getting on your last nerve, and it's hard to take space in the small one-bedroom apartment you share, things can get rough. It's probably why a lot of relationship advice you'll see right now centers around how to survive being in quarantine with your partner.
But why just "survive" a lockdown with your significant other when you can thrive? Bustle asked astrologer Mary Cole about how you can strengthen the relationship with your partner while social distancing. From taking online workout classes together to having weekly game nights, here's what you can do to bond with your partner during quarantine, based on their zodiac sign.