If You're An ABH Fan, You Need To Shop SkinStore's Semi-Annual Sale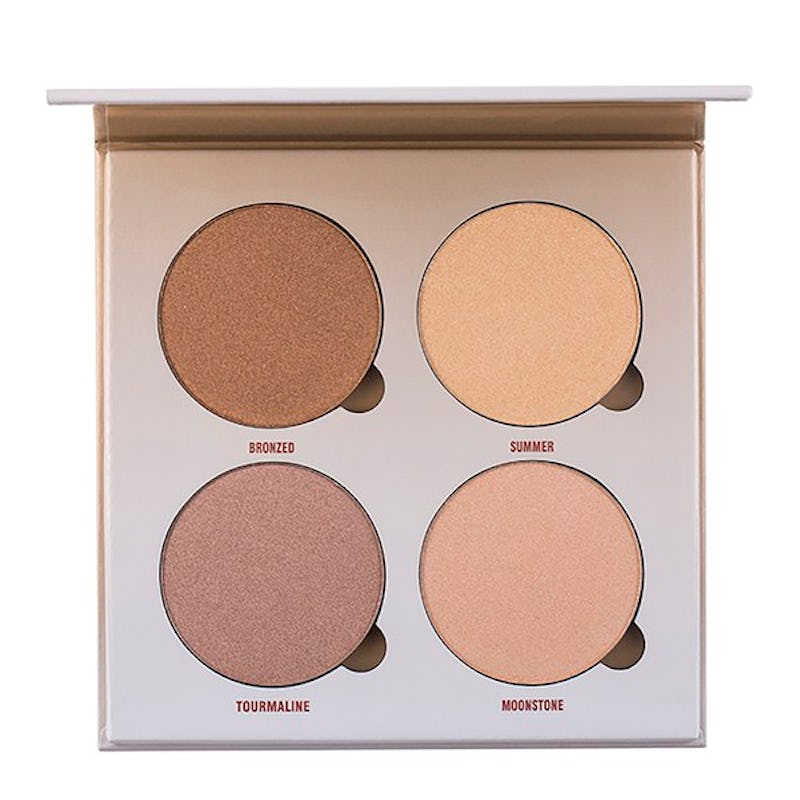 If you're a fan of Anastasia Beverly Hills, chances are you're dying for the chance to score some ABH products on sale. The cosmetics company is known for its amazing collabs and for being the ultimate go-to when it comes to shaping and defining your brows, but the products aren't exactly budget friendly. While some beauty products are meant to be splurged on, that doesn't mean you shouldn't always be on the look out for a good deal. That's why SkinStore's Semi-Annual Sale is such good news.
The website is known for its dizzying array of beauty product offerings, but many of them are premium brands that don't go on sale that often. That's why its semi-annual sale is such a big deal. SkinStore is offering up to 50 percent off products from some of its most popular brands, and Anastasia Beverly Hills is one of them. Select ABH products are available for 30 percent off throughout the sale, but as part of one of SkinStore's "flash sales," they'll be available for 50 percent off from 6:30 p.m. to 9 p.m. PT on Monday. Talk about a crazy good deal, right? And the best part is it's not just a random mix of products — it's some of ABH's best sellers.
Here's a look at what you can score for a serious discount this week.
Anastasia Beverly Hills Glow Kit in Sun Dipped, $40, skinstore.com
ABH's Glow Kit is seriously popular with fans, and you can get it for $28 (versus the normal $40) in the sale. During the flash sale, it'll dip down to $20.
Anastasia Beverly Hills Express Kit in Blonde, $28, skinstore.com
This kit will be your go-to for perfect brows in a hurry, and it'll be less than $20 during the flash sale.
Anastasia Brow Definer in Auburn, $23, skinstore.com
Have auburn or red hair? Pick up the seriously discounted cult favorite ABH Brow Definer this week.
Anastasia Five Element Brow Kit, $65, skinstore.com
This is "Anastasia's essential brow products sold together in one convenient starter kit," according to SkinStore, and it's on serious sale this week. Shop it during the flash sale and you'll only spend $33.
Anastasia Brow Enhancing Serum Advanced, $38, skinstore.com
Trying to grow out your brows? Now's the perfect time to get the Anastasia serum on sale. It'll be just $19 during the flash sale.
Although not all of Anastasia Beverly Hills' products are available during the sale, some of the best ones are. Check out the whole list here, and set those alarms for the flash sale. Plus, if you spend more than $49, you'll get free shipping to the U.S. (SkinStore is UK-based). All the more reason to stock up while these products are seriously discounted.