8 Quick Anxiety Hacks Experts Recommend When You Feel Overwhelmed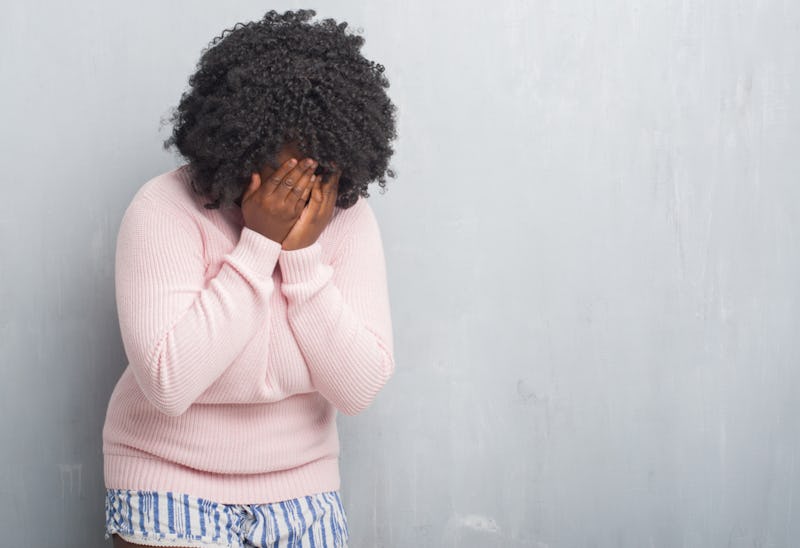 Aaron Amat/Shutterstock
If you have anxiety, learning to feel more at peace on a regular basis can be a long journey. But in a moment where you feel completely overwhelmed, a quick anxiety hack can be helpful to calm you down. According to experts, something as simple as working on a jigsaw puzzle or baking a batch of fresh blueberry muffins can be surprisingly powerful at taking your mind off of the things that are worrying you.
If you've never been diagnosed with an anxiety disorder, you might not be sure whether you're just very worried, or if something deeper is going on. "Anxiety differs from worry in that anxiety is dual mental and physiological response to stress, whereas worry focuses mainly on the mental component," Tina Cummings, EdSp, M.Ed., LPC, NCC, a psychotherapist who specializes in anxiety, tells Bustle.
In a situation when this anxiety feels overwhelming, the physical reaction can be even stronger. "When we have panic attacks, those negative thoughts and fears we are experiencing become so overwhelming that our body mistakes them for danger." Every person's body experiences panic attacks in different ways, but people can commonly experience short breathing, a pounding heart, shaking or trembling, sweating, and an increased heart rate, she says.
Here are some tricks for managing your anxiety in the moment, according to experts.