21 Things No One Ever Tells You About Anxiety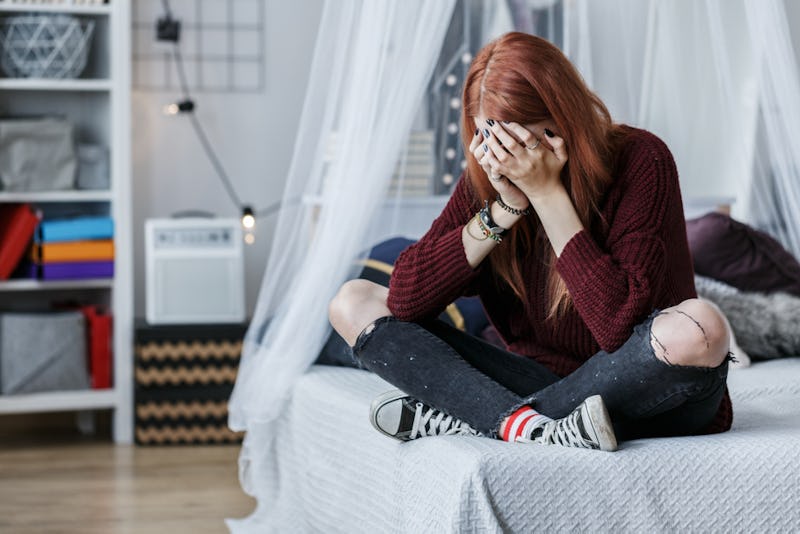 Photographee.eu/Shutterstock
There's no need to sugarcoat it: Dealing with an anxiety disorder can be downright confusing, whether you were recently diagnosed with one, or you've been living with it for a long time. Even as someone who has lived with generalized anxiety disorder and post-traumatic stress disorder (PTSD) for most of my life, I still find myself scouring Google with questions about my mental health disorders, coping skills, and new symptoms that seem to crop up. While most people could give you a cookie-cutter definition of anxiety, there's a lot of things no one ever tells you about anxiety.
"Anxiety disorders have the highest prevalence of any mental health disorder in the U.S., impacting nearly 20% of adults each year," Sarah Greenberg, the lead coach and program design lead at BetterUp, tells Bustle. While anxiety is common, there are so many ways it can manifest — and it could take a while to learn the ins and outs of how to best manage your mental illness.
Knowing your diagnosis can be empowering, but that is often just the first step in a long journey that involves learning how to live with a chronic mental health issue. These are 21 things you should know about anxiety that nobody ever told you, according to experts.