6 Easy Things You Can Do To Make Our Culture A Little More Sex Positive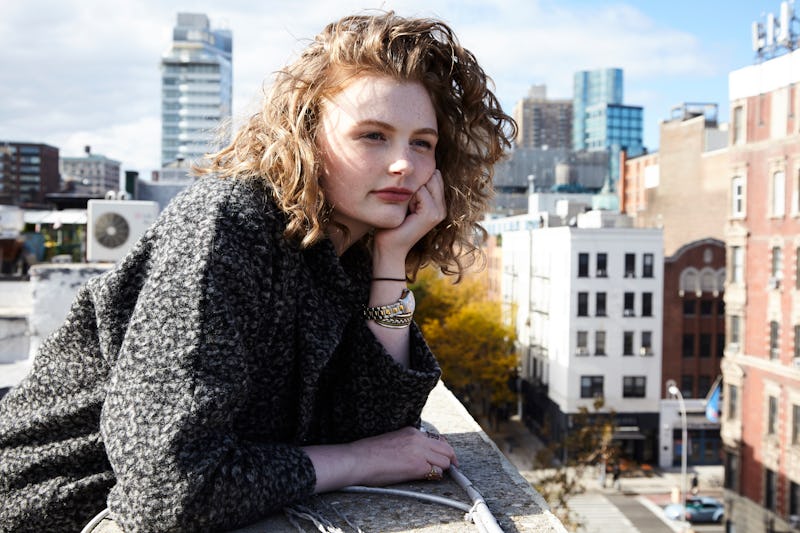 Hannah Burton/Bustle
In this week's Sex IDK column, Emma McGowan, certified sex educator and writer, answers your questions about changing a sex negative culture.
Q: How can we change the culture around sex so that women, including myself, feel more comfortable speaking up when issues with our sexual health arise?
Uuuuf, yes! What a great question! Discomfort around talking about sexual health is extremely common. But you know what else is extremely common? Issues with sex! Sexual health problems can range from health problems to quality of life problems; from STIs to functional problems, like having a hard time getting turned on, lubricating, or getting and maintaining an erection. But whether it's health or quality of life, it's all important to address! There's no need to suffer in silence.
Unfortunately, though, we live in a culture that's not so great about talking about sex, which means that it can be really hard to speak up when something isn't working the way you'd like it to work. Add on the fact that there's really no socially sanctioned place for us to go with sexual problems — do you talk to your doctor? a specialist? your therapist? what if you don't have any of those or can't afford health care? — and it might feel easier to keep any problems to yourself.
But my work is about helping all of you feel more comfortable in your sexuality and changing the culture so that we all can stop hiding or feeling ashamed about needing to talk about sexual health. So here are six tips on little things we call can do to change the culture around sex, so that everyone can feel more comfortable speaking up when something isn't going right.