How To Change Your Profile Picture For Women's Equality Day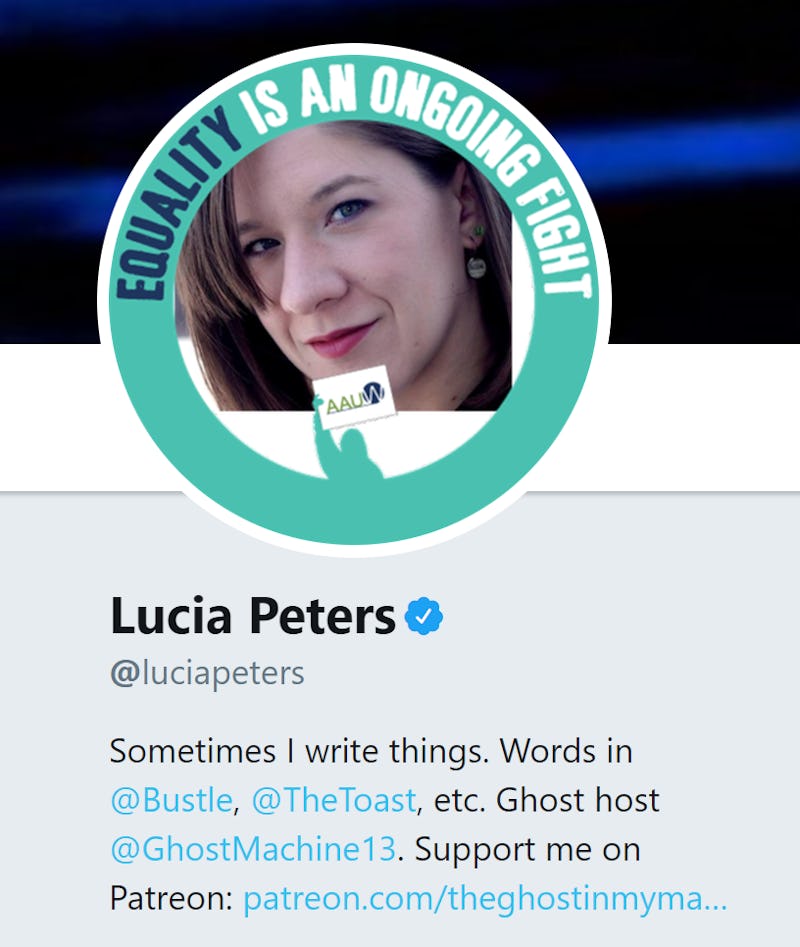 Lucia Peters/Bustle
Aug. 26 is Women's Equality Day, and although this year's marking of the occasion is a little bittersweet, given the current state of the nation,it's still worth both celebrating what we've accomplished so far and continuing to fight for what we still have yet to achieve. To kick things off, here's how to change your profile picture for Women's Equality Day and show your support for gender equality — and, y'know, equality for everyone.
Women's Equality Day commemorates the day the 19th Amendment, which gave women the vote, was officially adopted. (That's Aug. 26, 1920, for the curious; it was passed by Congress on June 4, 1919 and ratified on Aug. 18, 1920.) It wasn't until over 50 years later, however — in 1971 — that Congress designated Aug. 26 Women's Equality Day. Read the joint resolution:
Now, therefore, be it resolved, the Senate and House of Representatives of the United States of America in Congress assembled, that August 26th of each year is designated as Women's Equality Day, and the President is authorized and requested to issue a proclamation annually in commemoration of that day in 1920, on which the women of America were first given the right to vote, and that day in 1970, on which a nationwide demonstration for women's rights took place.
The Women's Equality Day website also urges us to "[recognize] the commemoration of that day … as an opportunity to continue to work for equal rights for all citizens." Because our work is far from done.
It's true that when it comes to activism, just changing your profile picture on social media isn't enough. We also need to be fighting the good fight in real, concrete ways, because the fight for equal rights for everyone is far from over. Changing your profile pic can be a good way to show solidarity, though, and can encourage both yourself and others to take action.
Here's an easy way to change your profile pictures on Facebook and Twitter using a nifty little tool called Twibbon: